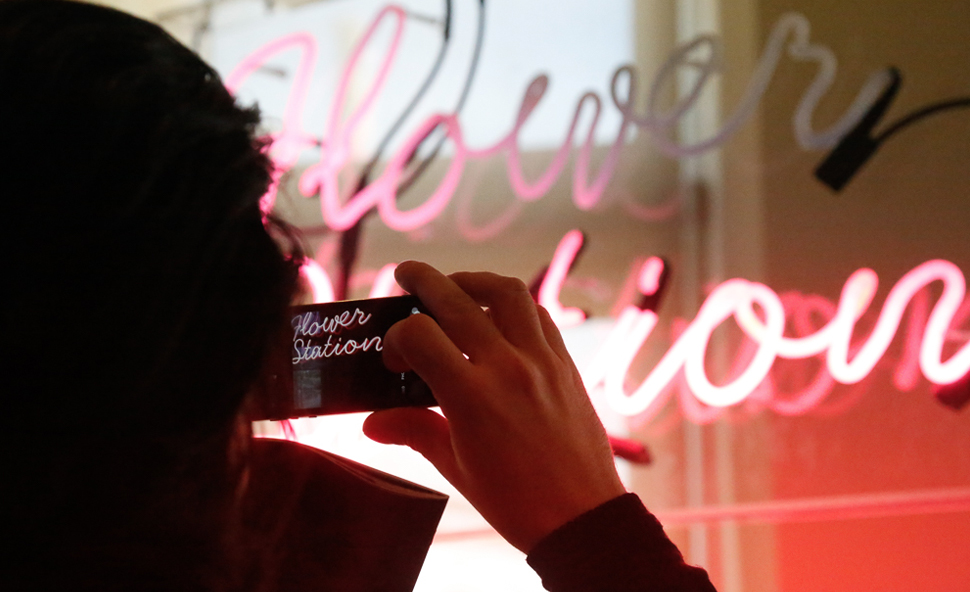 Looking for something fun to do this week? There are always cool events and exhibitions going on in Toronto, but sometimes all that choice can be a little overwhelming. That's why we're putting together a weekly list of the most interesting art and design events going on in the city. Here's what we're checking out this week.
TD Bank has partnered with 10 Inuit artists from Cape Dorset, Nunavut to bring the beauty of the Northern Lights to Toronto's streets. This immersive installation is located just outside TD Centre in downtown Toronto. The lights tell personal stories of each artist and their experiences with the Northern Lights.
On now until May 30, 2018
Images Festival will present 9 days of groundbreaking screenings, gallery exhibitions, and live presentations taking place throughout Toronto. With over 80 national and international artists featured in this year's festival, Images showcases the innovative edge of international contemporary moving image culture.
April 12–20, 2018
This week Fashion Art Toronto takes over the city with over 45 immersive experiences ranging from fashion and film to art, photography and more. Be on the lookout for fresh local talent and avant-garde designs.
April 17–21, 2018
The Gladstone's annual urbanism, landscape and contemporary art exhibit is back. This year Grow Op explores AFTER THE FLOOD, contemplating the questions "what lies beyond once the floodwaters recede?" and "what emerges once the smoke clears?" Curated by LeuWebb Projects with Lukus Toane and featuring the work of more than 20 artists and designers it will definitely be a thought provoking experience.
April 18–22, 2018
World renowned writer and speaker Fran Leibowitz is coming to Toronto for the first time in five years. In two nights of conversations, led by Johanna Schneller and Anna Maria Tremonti, Leibowitz will discuss a wide range of topics from politics and economics to pop culture, art and everything in between.
April 21–22, 2018
National Canadian Film Day celebrates everything about Canadian cinema with a series of nationwide events all over the country. This is just the 5th annual National Canadian Film Day, so make sure you get out there to support Canadian film. Check out their website to find an event near you.
April 18, 2018