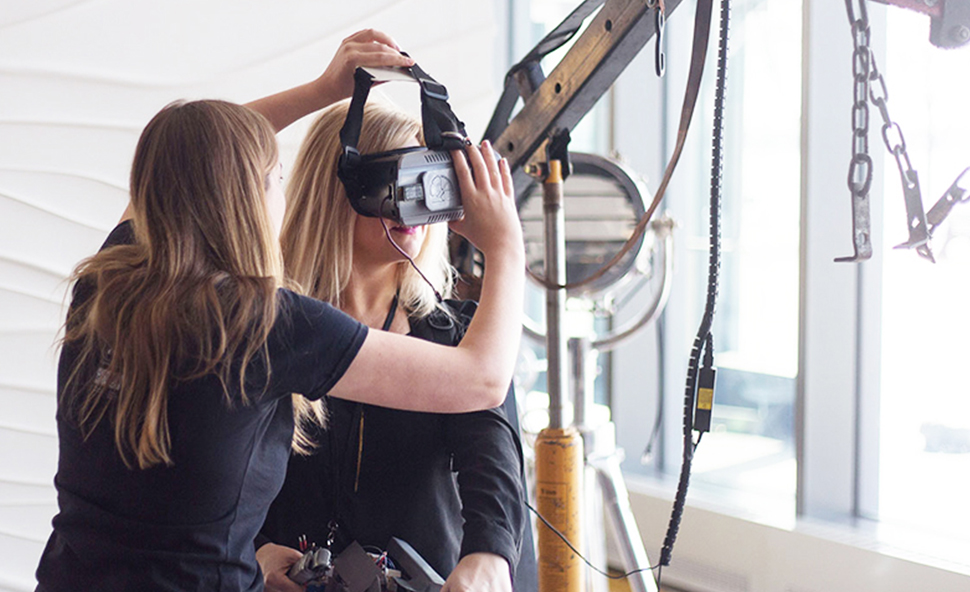 Looking for something fun to do this week? There are always cool events and exhibitions going on in Toronto, but sometimes all that choice can be a little overwhelming. That's why we put together a weekly list of the most interesting art and design events going on in the city. Here's what we're checking out this week.
Digifest is an annual three-day tech festival and startup event. This year's theme is Hello Tomorrow: Our Creative Cities. Throughout Digifest there will be a wide range of events, from workshops to talks, all exploring how technology can be harnessed to make our cities better with innovation and design.
April 26–28, 2018
Hot Doc's Film Festival officially kicks off this week. This year the festival features over 200 documentaries from Canada and around the world. The documentaries will explore a variety of important topics, from environmental issues to art, social justice and more.
April 26–May 6, 2018
The Made Inland pop-up brings focus to Canadian fashion and designers. With more than 70 designers and brands in attendance, offering apparel and accessories, it's the perfect place to find wearable Canadian design. This year's lineup includes Jennifer Torosian, Meri Peti, St Marc and more.
April 27–28, 2018
A new site-specific installation from Dana Claxton (Lakota Sioux) will be unveiled at The Bentway this week. With this piece Claxton explores the symbolism of the canoe in Canadian, Metis and Indigenous cultures and histories. The installation consists of a series of 16 foot murals meant to create a forest of canoes.
April 27–August 31, 2018
This weekend the 'What is a School?' symposium will bring together educators, theorists, historians and practitioners to discuss the design of learning spaces. Through a series of 5 talks the symposium will explore how design influences schools and learning.
April 27–28, 2018
Join the School of Design at George Brown College this Saturday for the 2018 Year End Show, RISE. A variety of works will be on display on two floors including final thesis projects, video games and immersive environments from our wide-range of design programs.
April 28, 2018
3–8pm (open to the public)