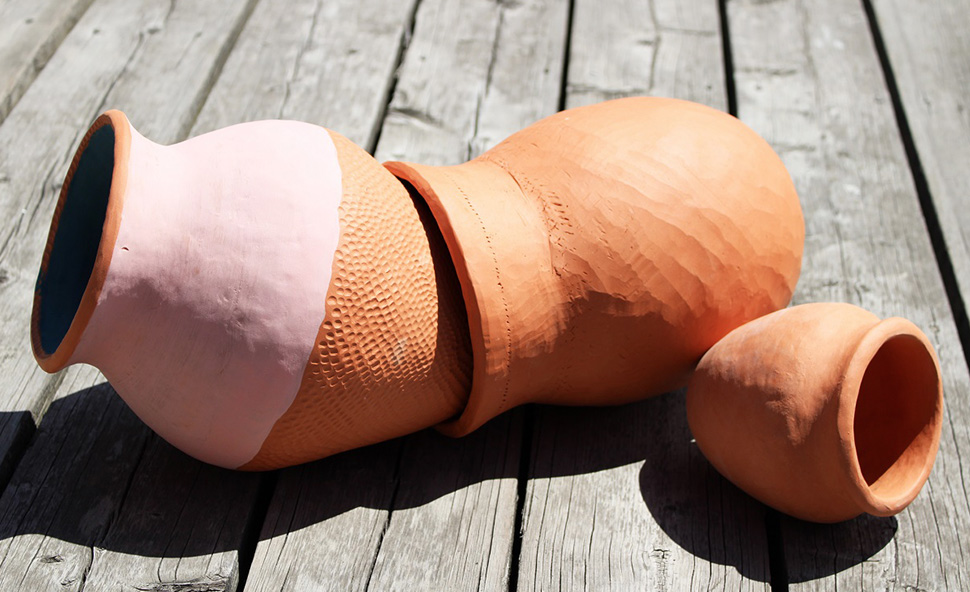 Looking for something fun to do this week? There are always cool events and exhibitions going on in Toronto, but sometimes all that choice can be a little overwhelming. That's why we put together a weekly list of the most interesting art and design events going on in the city. Here's what we're checking out this week.
Part of the Apparel Textile Sourcing Canada convention this fashion show will include pieces from Canadian designers Narces and Hilary Macmillan as well as student work and garments from India and Ukraine.
August 21, 2018
12 – 2pm
This exhibit and pop-up shop includes work from Yuli Scheidt, Brianne Burnell, Lee Meszaros, and Cabin Journal and explores themes of vulnerability and tenderness.
August 24 – 30, 2018
Opening
August 23, 2018
7 – 11pm


The public launch of Maldewin Weskijinu / Blood Soaked Soil from artist, writer, and illustrator Louis Esmé will also include performances by Seeds & Stardust, Jeremy Dutcher, and more. The exhibit consists of eight distinct clay areas which represent the eight Mi'kmaqi districts.
August 23 – 30, 2018
Opening
August 24, 2018
6 – 8pm
The Bloorcourt Festival is completely free to attend and features some of Toronto's best artists, musicians, craftspeople and more!
August 25, 2018
12 – 10pm
Looking to plan ahead? Festival Registration is now open! If you're interested in joining the Festival, now's the time. You'll become part of an exciting network of creatives, exhibitions, and events. Plus, you'll gain exposure in an engaged community of designers and design-lovers.