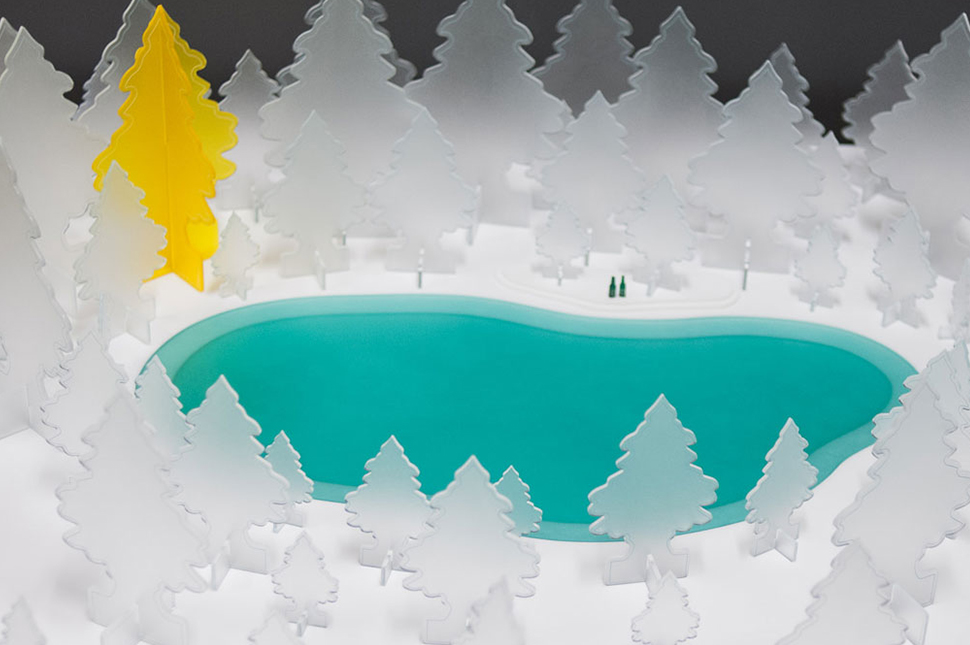 Looking for something fun to do this week? There are always cool events and exhibitions going on in Toronto, but sometimes all that choice can be a little overwhelming. That's why we put together a weekly list of the most interesting art and design events going on in the city. Here's what we're checking out this week.
Since we're in the midst of holiday season, why not check out Evergreen's Winter Village at Evergreen Brickworks? The Winter Village includes an Etsy Market, lots of fun winter activities and tons of delicious food.
December 2 – 13 on weekends and December 26 – 29
Art Battle Toronto Holiday All-Stars features an exciting live art competition, plus a marketplace offering a selection of unique original artworks.
December 19, 2107 | 7:30 – 11:30pm
This sample sale is a one-day only event featuring stunning jewelry and ceramics from local makers including, Biko, Laurie Fleming Jewellery, Cuchara, Liel & Lentz and more.
December 19, 2917 | 11am – 8pm
In celebration of the longest night of the year, the 28th annual Kensington Market Winter Solstice will feature everything from hand-made lanterns and giant puppets to fire breathing and shadow play.
December 21, 2017 | 6:30pm
If you're looking to get into the holiday spirit, check out the Gardiner Museum's annual 12 Trees exhibit. This year's featured artists include Evan Biddell, Julia Callon, Connor Crawford, Julia White, Vivian Wong and more.
November 17 – January 7
Image: 12 Trees: Let There Be Light at The Gardiner Museum