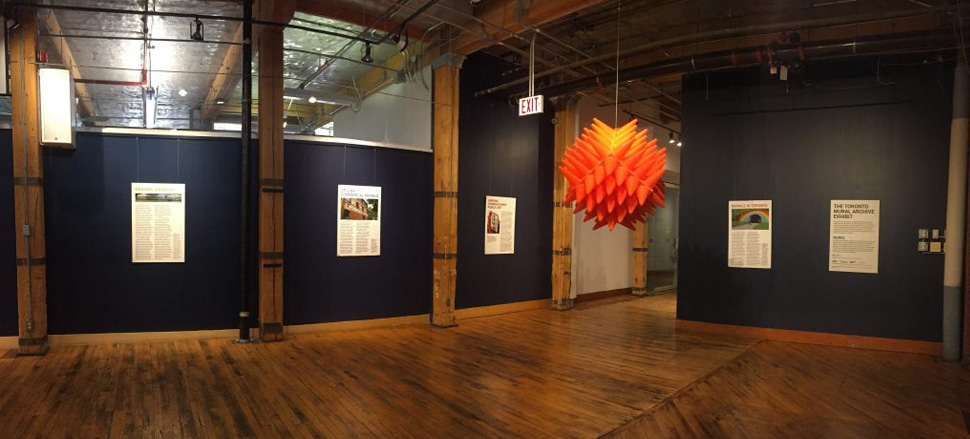 Looking for something fun to do this week? There are always cool events and exhibitions going on in Toronto, but sometimes all that choice can be a little overwhelming. That's why we put together a weekly list of the most interesting art and design events going on in the city. Here's what we're checking out this week.
The Toronto Mural Archive Exhibit reflects on the rich history of mural art in Toronto. The exhibit explores how murals have shaped the city and the role public art plays in Toronto as a whole.
Special Talk with Karin Eaton and Reception
July 24, 2018
6:30 – 8:30pm
Exhibit runs until August 16, 2018
Join designer Thomas Hart at his store/studio Hart & Hive for an exhibition of his latest collection exploring the concept of heirlooms. From household goods to accessories each piece has the potential to become a future heirloom.
July 26, 2018
6 – 9pm
Join the ROM this Friday for discounted admission, drinks, snacks and live performances. This week The Rich Brown Band will be performing live at the museum.
July 27, 2018
5:30 – 10pm
This Saturday join local historian Ron Fletcher for a guided tour through the buildings and architecture of Riverside. The walk will explore the history of the neighborhood and give context to the built landscape.
July 28, 2018
10am – 12pm
Looking to plan ahead? Festival Registration is now open! If you're interested in joining the Festival, now's the time. You'll become part of an exciting network of creatives, exhibitions, and events. Plus, you'll gain exposure in an engaged community of designers and design-lovers.