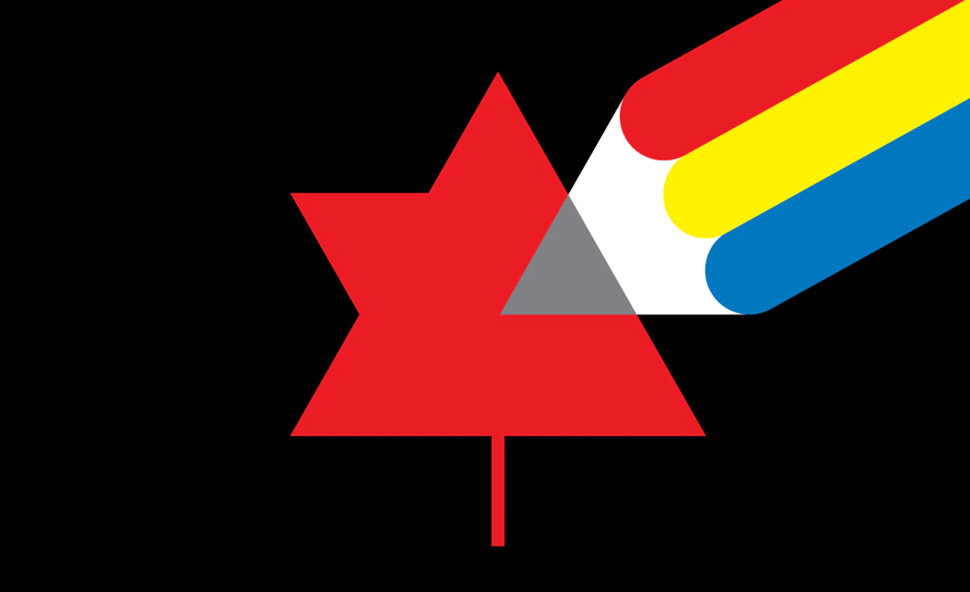 Looking for something fun to do this week? There are always cool events and exhibitions going on in Toronto, but sometimes all that choice can be a little overwhelming. That's why we put together a weekly list of the most interesting art and design events going on in the city. Here's what we're checking out this week.
Dutch conceptual artist Natalja Heyboek will be showing a series of limited edition abstract prints as part of a pop-up art opening at the Philip Beesley Architects studio. The 60cm x 60cm prints will also be available for sale.
June 20, 2018
7 – 9pm
This weekend the Indigenous Arts Festival celebrates both traditional and contemporary Indigenous art including music, dance, theatre, storytelling, film, crafts and food.
June 21 – 24, 2018
Argentinian artist Jose Luis Torres, who is now based in Quebec, has created a site-specific piece for the Koffler Gallery. The multi-roomed, maze-like sculptural installation invites the public to experience and explore space. To celebrate the opening there will be a free public party on the 21st from 6-9pm and an artist/curator talk on the 24th at 2pm.
June 21 – August 26, 2018
This weekend at Hot Docs Design Canada explores the role design has played in the shaping of Canada's identity. With a focus on graphic design, the film dissects some of Canada's most iconic symbols and logos.
June 22 – 28, 2018
This weekend join Etsy for the first ever Spring edition of their Made in Canada market. The craft fair will feature some of the best and brightest Etsy Canada has to offer, from food to clothing, jewelry and more.
June 23, 2018
11am – 6pm
Looking to plan ahead? Festival Registration is now open! If you're interested in joining the Festival, now's the time. You'll become part of an exciting network of creatives, exhibitions, and events. Plus, you'll gain exposure in an engaged community of designers and design-lovers.