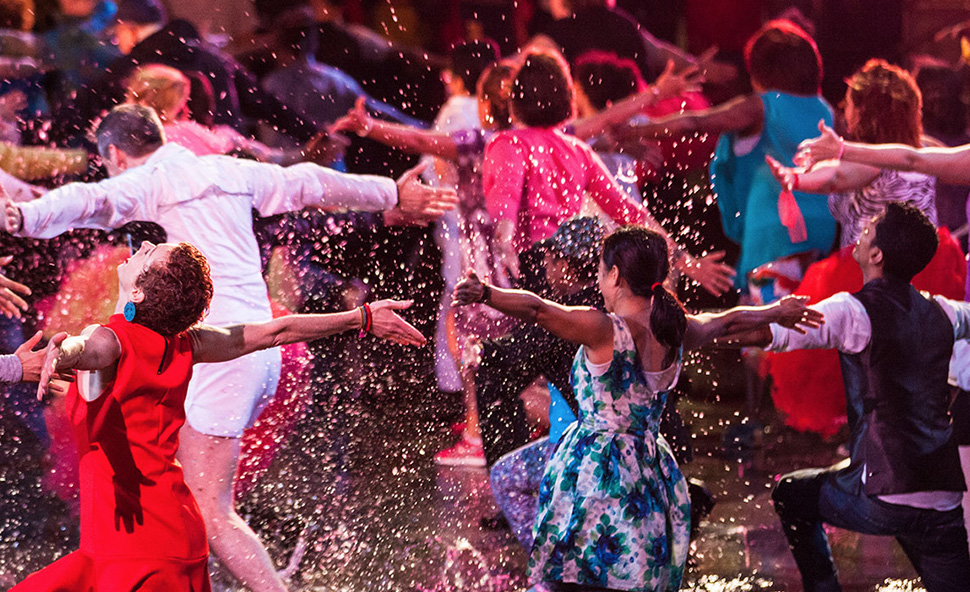 Looking for something fun to do this week? There are always cool events and exhibitions going on in Toronto, but sometimes all that choice can be a little overwhelming. That's why we put together a weekly list of the most interesting art and design events going on in the city. Here's what we're checking out this week.
Join GUILD Eyewear for the June edition of TO DO Designer Drinks, taking place Tuesday, June 3, 2018, from 6pm-9pm at GUILD's Studio!
June 5, 2018
6 – 9pm
Luminato is back featuring critically-acclaimed international work in art, music, dance, theatre, film and more. This year the festival is 19 days long and features a wide range of interesting programming all over the city.
June 6 – 24, 2018
The 7th annual Toronto Japanese Film Festival features more than 25 films. The festival aims to showcase the finest in Japanese cinema from contemporary dramas to literary adaptations and even anime films. In addition to screenings the festival also includes musical performances, sake tastings, martial arts demonstrations and art exhibitions.
June 7 – 27, 2018
PLUS Art Festival celebrates Canadian artists who hold Masters of Fine Arts degrees. This year work in a wide range of media will be on view, including drawing, painting, sculpture, performance, photography, textile, film and printmaking. PLUS focuses on edgy, overlooked and under represented emerging artists in the Canadian contemporary art industry.
June 7 – 10, 2018
This week the Toronto Society of Architects will be holding three tours. Through these outdoor walking tours you'll learn about the history and meaning behind some of Toronto's most iconic buildings.
June 9 – 10, 2018
Join novelist, poet and scholar Ben Lerner for a discussion exploring the relationship between text and image. The discussion is part of the Canadian Art's ongoing Art Encounters series.
June 5, 2018 
7pm
Looking to plan ahead? Festival Registration is now open! If you're interested in joining the Festival, now's the time. You'll become part of an exciting network of creatives, exhibitions, and events. Plus, you'll gain exposure in an engaged community of designers and design-lovers.