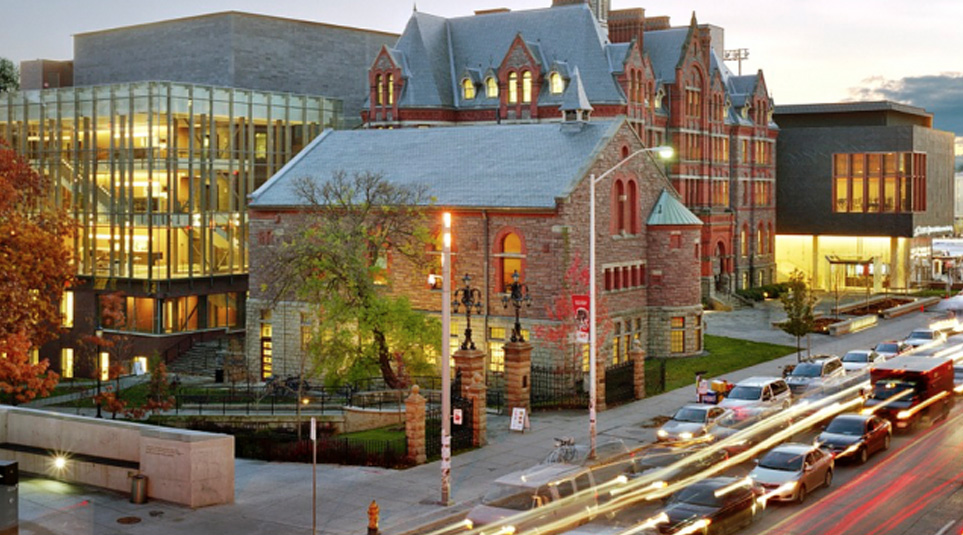 Looking for something fun to do this week? There are always cool events and exhibitions going on in Toronto, but sometimes all that choice can be a little overwhelming. That's why we put together a weekly list of the most interesting art and design events going on in the city. Here's what we're checking out this week.
Check out the Association of Chartered Industrial Designers of Ontario's annual "Rocket" competition. Each year ACIDO brings together graduating industrial designers from OCAD University, Carleton University, Humber College and Sheridan College to pitch their final year thesis projects to a jury of industry professionals.
May 25–26, 2018
This week marks the launch of the 28th Annual Inside Out Toronto LGBT Film Festival. Inside Out exists to challenge attitudes and change lives through the promotion, production and exhibition of queer film.
May 24–June 3, 2018
Inspired by the work of Yoko Ono the IMAGINEPEACE Forum explores peace from an artistic perspective. Pairing artists with academics the forum will discuss the ways citizens and government are shaping the future of our digital spaces. International relations expert Janice Gross Stein will moderate a conversation between Director of the Digital Public Square at the University of Toronto's Munk School of Global Affairs, Farhaan Ladhani and Jacqueline Mabey, co-founder of international, activist curatorial platform Art+Feminism.
May 23, 2018
6:30pm
The Design Exchange Design Auction offers delicious drinks and snacks as well as the opportunity to take home a stunning piece of design. The event supports design education and helps the Design Exchange provide accessible design experiences and education to thousands of children, teens, vulnerable youth, adults and newcomers across Toronto.
May 24, 2018
7pm
In celebration of the Toronto debut of his lighting collection, OBSERVATORY, designer Lee Broom will join Azure editor Catherine Osborne at LightForm to discuss his career and the new collection.
May 24, 2018
6pm
This weekend you'll have the chance to explore Toronto's buildings in a whole new way. Doors Open Toronto allows visitors to explore the architecture of over 100 buildings in the city. The event also includes a speaker series, city-wide walking tours, film screenings and more.
May 26–27, 2018
Looking to plan ahead? Festival Registration is now open! If you're interested in joining the Festival, now's the time. You'll become part of an exciting network of creatives, exhibitions, and events. Plus, you'll gain exposure in an engaged community of designers and design-lovers.