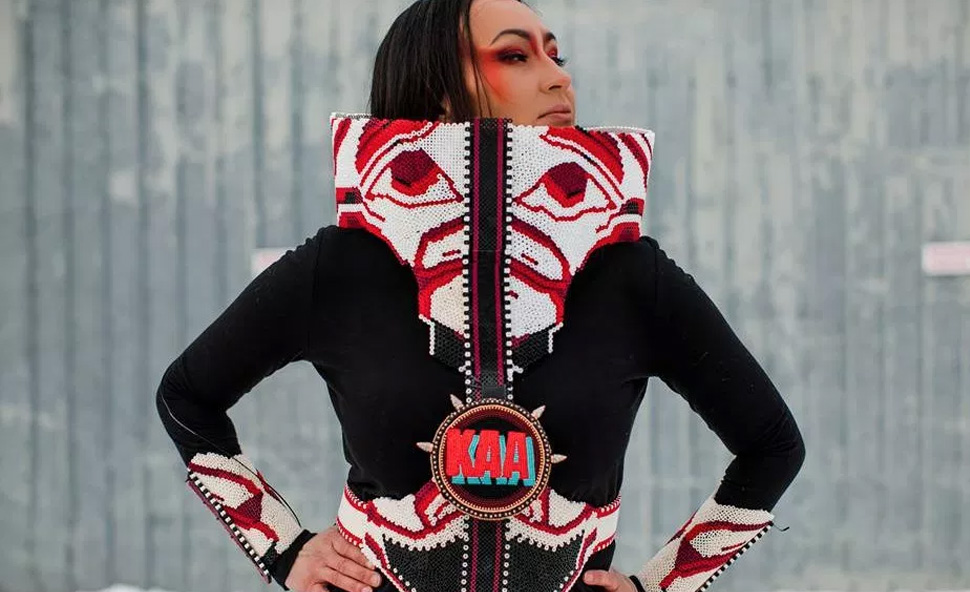 Looking for something fun to do this week? There are always cool events and exhibitions going on in Toronto, but sometimes all that choice can be a little overwhelming. That's why we put together a weekly list of the most interesting art and design events going on in the city. Here's what we're checking out this week.
To celebrate the forthcoming opening of Iris van Herpen: Transforming Fashion at the ROM, the designer herself will sit down for a conversation with StyleZeitgeist Creative Director Eugene Rabkin to discuss her inspiration, process and collaborative works.
May 30, 2018 at 7pm, Iris van Herpen: Transforming Fashion opens June 2, 2018
Toronto's first ever Indigenous Fashion Week kicks off this Thursday. IFWTO will feature Indigenous artists working in a range of fashion-related mediums, from textiles to craft. The event will include runway shows, workshops, exhibitions, lectures and more.
May 31 – June 3, 2018
The ReelAbilities Film Festival, now in it's third year, showcases films with a focus on deaf and disability culture. This year the festival features a total of 25 films from around the world, including films from Poland, China, Brazil and more.
May 29 – June 4, 2018
Celebrating its 20th year, Riverdale ArtWalk is back to kick off Toronto's outdoor art show season. This year the ArtWalk will feature more than 175 artists. It's the ideal place to connect with both established and emerging artists.
June 2 – June 3, 2018
June is Italian Heritage month in Canada. To celebrate, Yorkville Village has partnered with The Consulate General of Italy and the Istituto Italiano di Cultura, for an exhibit that showcases stunning Italian fashion, including pieces from Dolce & Gabbana, Roberto Cavalli, Gucci and more.
June 1 – June 30, 2018
Looking to plan ahead? Festival Registration is now open! If you're interested in joining the Festival, now's the time. You'll become part of an exciting network of creatives, exhibitions, and events. Plus, you'll gain exposure in an engaged community of designers and design-lovers.