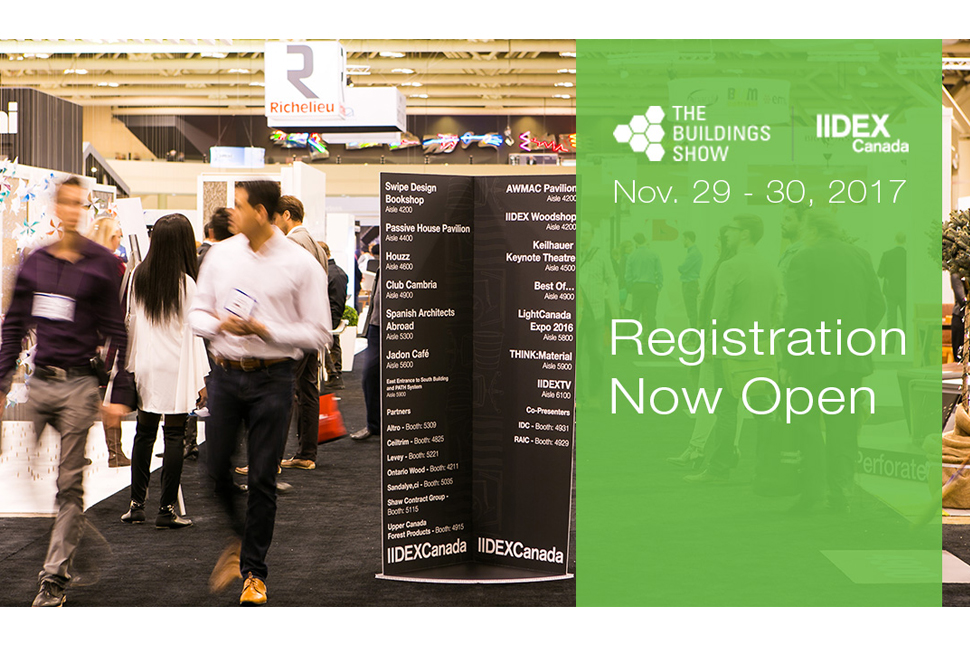 Looking for something fun to do this week? There are always cool events and exhibitions going on in Toronto, but sometimes all that choice can be a little overwhelming. That's why we put together a weekly list of the most interesting art and design events going on in the city. Here's what we're checking out this week.
IIDEXCanada, Canada's National Design + Architecture Exposition & Conference, takes place November 29-30 at the Metro Toronto Convention Centre. The Building Show brings together the industries of design, architecture, construction and real estate to discuss a wide range of topics as well as provide networking opportunities. The show includes seminars, tours, roundtables and more.
November 29 – December 1, 2017
In celebration of the ROM's recent acquisition of works by artist Panchal Mansaram, the artist will be joined by Mumbai-based journalist Sidharth Bhatia to discuss art, culture and journalism in India and beyond.
November 28, 2017 | 7pm
This documentary explores Danish architect Bjarke Ingels challenges over the five years he spent working on the now iconic One World Trade Center. The film explores both his creative process and his personal challenges while working on the building.
December 1 – 7, 2017
BrainStation is hosting a discussion on all things design, from UX and UI design to physical and digital design. Speakers include Wealthsimple design director, Tom Creighton and Planswell brand and product marketing director, Eddy Okun.
November 30, 2017 | 6:30pm
Open Studio's annual Artist Proof sale is back! Featuring everything from screenprints and etchings to lithographs and relief prints, there's something here to suit everyone's tastes. Prices range from $50 to $400, meaning there's something here for everyone's budget too.
November 30 – December 22, 2017