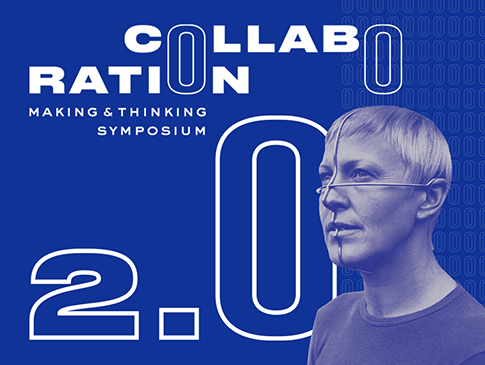 Looking for fun things to do in Toronto this week? Searching for what to do in Toronto? What to do this weekend? There are always cool events and exhibitions going on, but sometimes all that choice can be a little overwhelming. That's why we've put together a weekly list of the most interesting art and design events going on in the city. Here's a list of Toronto events we're checking out this week.
On Monday, November 5, Designlines Magazine Editor-in-Chief, Tory Healy, moderates an inspiring talk about Icelandic design with Halla Helgadóttir, Managing Director of the Iceland Design Centre, and Jeremy Vandermeij, co-founder and Executive Director of DesignTO. Topics will include how the designer-driven communities in Iceland and Toronto have enabled both communities to flourish.
November 5
5 – 7pm
Meet all the DesignTO Festival Ambassadors in person at Designer Drinks November 6 at Constantine and find out more about them on our blog. Featured Ambassadors include: Nathaniel Garcia, Chris Graham, Dustin Kroft, Christian Lo & David Ryan, Arno Marthouret, Catherine Osborne, Marsha Robb, Caroline Robbie, Chinny Sibeudu, Lukus Toane, Elizabeth (Dori) Tunstall, and Kathryn Walter.
November 6
6 – 9pm
This year, DX celebrates the 2018 DXI Awardee, Oliver El-Khatib, who co-founded OVO with hip-hop artist Drake and Noah "40" Shebib. " Each year, DX celebrates a Canadian individual or partnership that demonstrates superior creativity, outstanding talent, and innovative vision. On November 8, a roster of prominent Canadian talent and design superstars will transform the historic DX building in the heart of the Financial District to celebrate a future vision of design and cultural experiences."
November 8
9pm – 1am
This inaugural event gathers the nation together on the gripping topic: the future of cities. "It will bring together city builders from all sectors to create and strengthen new relationships and collectively accelerate innovations for more inclusive, sustainable and resilient cities." On November 7-9, 2018, Evergreen Brick Works hosts the three-day summit to " re-imagine Canada's urban futures, connect innovators and scale solutions."
November 7 – 9
Harbourfront Centre hosts Collaboration 2.0 on November 9-10, 2018 featuring a Keynote Lecture and Symposium. This two-day symposium looks at "…collaborative relationships between design, art and craft and its intersections with commerce, ways of making and social issues/topics within contemporary practice." The Symposium presenters include DesignTO's Artistic Director, Deborah Wang along with Andrew Sardone, MSDS Studio, and many more. You won't want to miss this event! Get tickets at the link above.
Keynote Lecture
November 9
7 – 9pm
Symposium
November 10
10am – 5:30pm