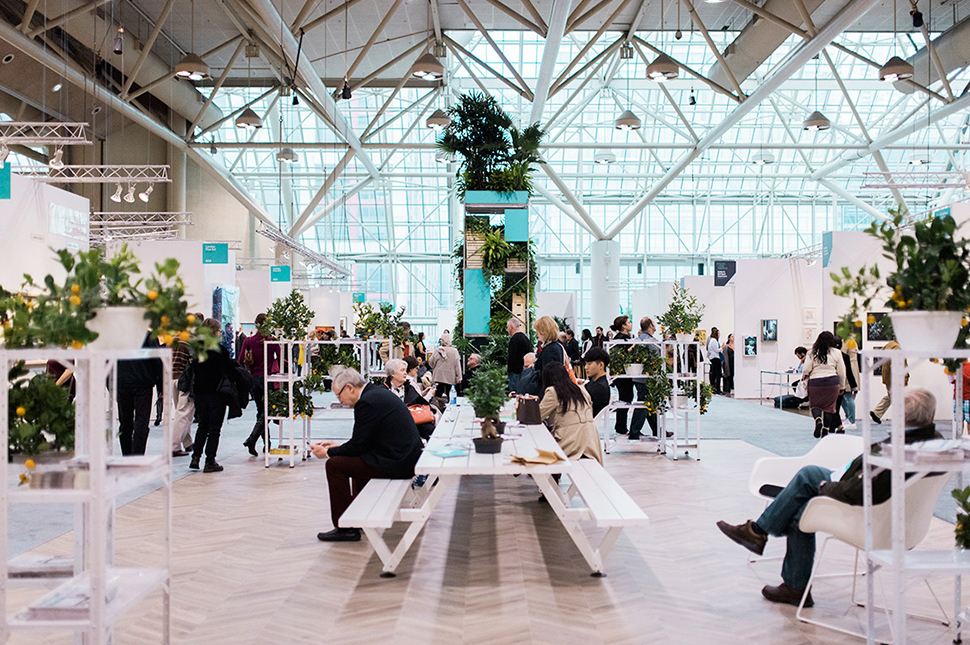 Looking for something fun to do this week? There are always cool events and exhibitions going on in Toronto, but sometimes all that choice can be a little overwhelming. That's why we put together a weekly list of the most interesting art and design events going on in the city. Here's what we're checking out this week.
Sit down with Canadian artist Kent Monkman for a discussion of Indigenous and Canadian perspectives in our modern society. Monkman will also explore how his own experiences have shaped his practice in visual and performance art.
October 24, 2017
7pm–8pm
Design Mexico brings together the work of 7 of Mexico's best graphic designers, illustrators and typographers. Sebastian Padilla, co-founder of international branding, architecture and software development firm Anagrama, will also be on hand to speak at the event.
October 25, 2017
6pm–9:30pm
Learn from industry experts and creatives over pizza and beer in the Meet Your Maker series hosted by the Association of Chartered Industrial Designers of Ontario and the Society for Experiential Graphic Design. This session features Gareth Brennan, President & Founder of Eventscape, Cam Wykes, President of Jacknife and Paddy Harrington, Founder of Frontier.
October 26, 2017
6:15pm–9pm
This weekend the Metro Toronto Convention Center will be transformed into a hotspot for international contemporary and modern art. This year Art Toronto will also be home to the Toronto International Art Book Fair.
October 27–30, 2017
TEDxToronto is sure to be full of inspiring and thought-provoking talks. Speakers include, architect Philip Beesley, former Toronto Chief Planner Jennifer Keesmaat, artist Elicser Elliott and more.
October 27, 2017
8am–5pm