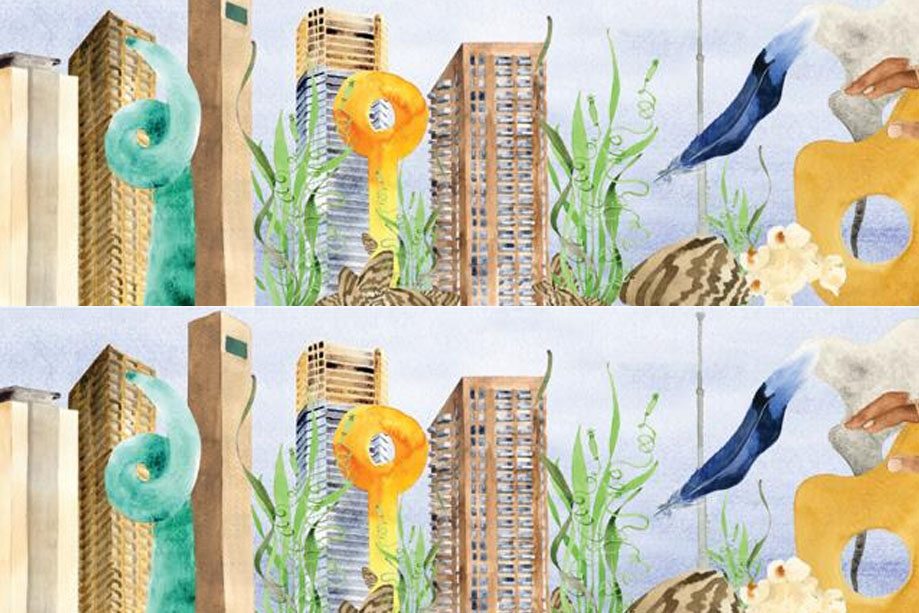 Looking for something fun to do this week? There are always cool events and exhibitions going on in Toronto, but sometimes all that choice can be a little overwhelming. That's why we're putting together a weekly list of the most interesting art and design events going on in the city. Here's what we're checking out this week.
This week at Hot Docs Cinema check out Blurred Lines: Inside the Art World. This engrossing doc from Barry Avrich explores the modern art world and the precarious work of assessing the cultural and monetary value of art. (hotdocs.ca)
Showtimes:
September 20
4pm–8:45pm
September 21
1pm
VUCO Artspace will be home to a new exhibition this week, entitled Soft. Featuring paintings, installations and photographs, the exhibit represents an exploration in human compassion and sensitivity. (vucoartspace.com)
Exhibition
September 22–29 
Toronto's annual celebration of Canadian reading, writing and literacy is back! The free outdoor festival features a variety of talks and events as well as an ever popular marketplace. (thewordonthestreet.ca)
Sunday, September 24
Toronto Fashion Week may be over but the stunning Salvador Dali exhibit that came along with it is still on display. The exhibit includes six works by the artist himself as well as clothing inspired by his work. (torontofashionweek.to)
Exhibition
September 7–30
If you're feeling any post-TIFF blues, or if you've just been avoiding King Street until the hype dies down, now is the perfect time to check out the 130 foot mural created by interdisciplinary artist Zeesy Powers plastered across the currently-under-construction King Blue Condo Building located across the street from the TIFF Bell Lightbox. The piece was inspired by the ever evolving Toronto skyline and the ways humans and buildings interact. (building.ca)
Mural slated to remain on site until the development is completed, with construction tentatively set to be wrapped up in 2019.