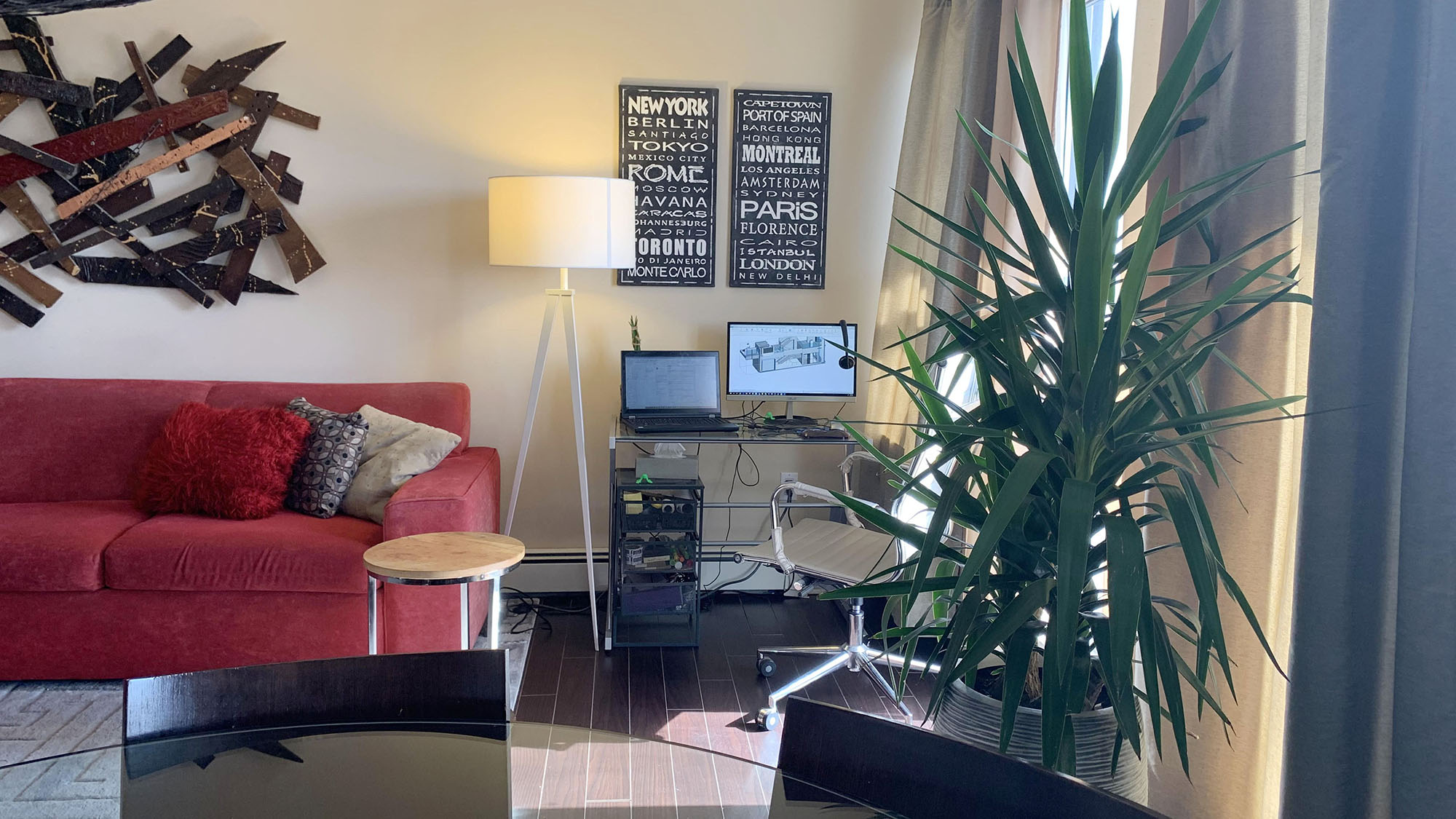 As individuals and organizations take on proper physical distancing measures due to the COVID-19 pandemic, many of us have found ourselves spending more time at home for many reasons. What was once a common place to eat, sleep, and unwind, our homes also double as remote workspaces for those of us that have the option of working from home. With this significant change, we need to adapt to become more flexible with how we use our homes. We're asking people in our community to share their work from home (WFH) spaces, routines, and coping mechanisms.
Name
Camille Mitchell
What is your profession?
I am an Architect with Gensler's Toronto office and an Executive Member of the independent organization Building Equality in Architecture Toronto (BEAT).
Tell us about your workspace.
When working from home, I sit at a small desk in the corner of the open living area. I have alternative seating options, but I'm likely to fall asleep if I get near the couch. Sculptures or prints from past travels surround the room along with art that I created. Sufficient daylight and views are provided by the sliding doors, but heat from the sun makes this setup very uncomfortable in the afternoons.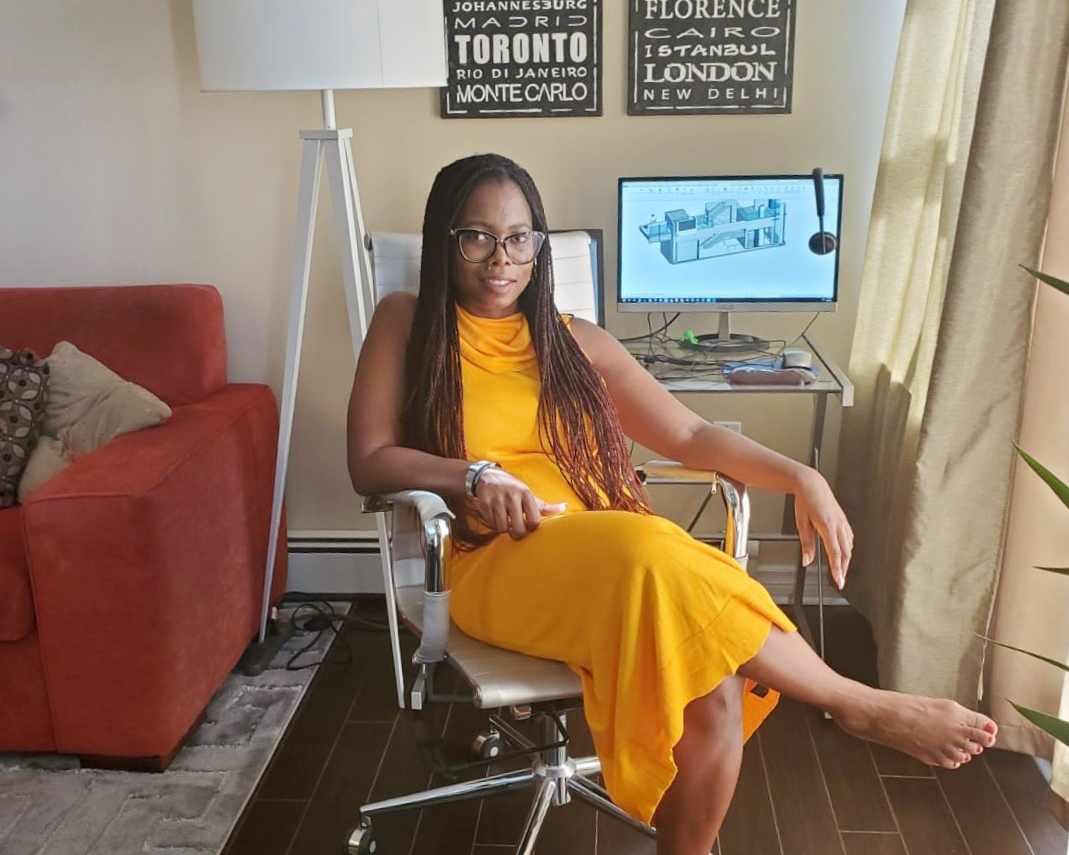 What are some important aspects of your WFH space?
Music, monitor and messaging are all critical to my WFH space. My entire office was connected to Skype for Business prior to the outbreak. It is an easy and effective communication tool for a quick call or group meetings with colleagues locally or throughout the U.S. I purchased a monitor to utilize the dual screen capabilities once we were directed to WFH. This reduces unnecessary strains on my eyes, but also eliminates the need to print drawings or documents when reviewing or comparing. Throughout the day sounds of soca, reggae and classic hip hop anthems can be heard blasting from the stereo. It can be quite liberating to just dance or loudly rap along with Ice Cube and not worry about disturbing others.
Do you have a WFH routine or tips?
It took a week of sleeping in and rolling to my desk in pajamas prior to developing a daily routine that I am not embarrassed to share. I am out the door at 7am for a run around the block. I am mindful of the "COVID-15 lbs," but this is also an opportunity to plan my day. The simplest gesture of wearing earrings has come to signify my work day even though they'll likely be hidden by a headset for any video conference. Gensler holds a daily check-in and then we're off to the races!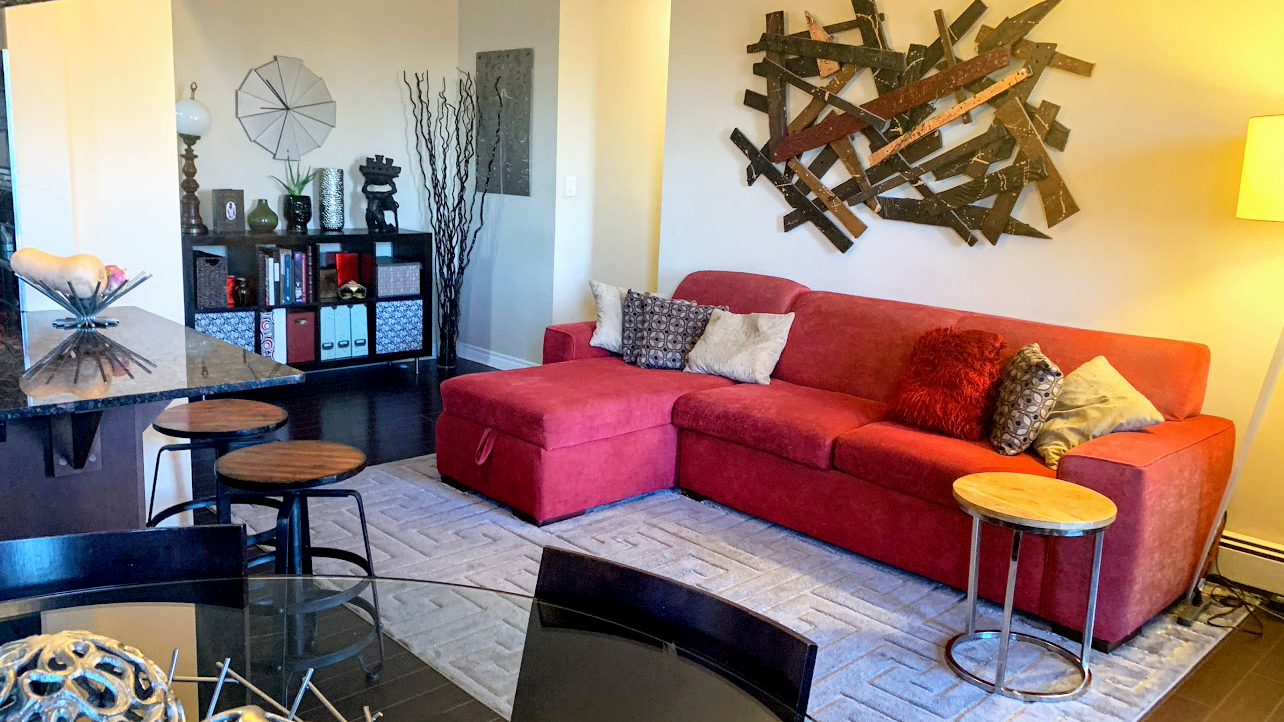 Do you have any WFH coping tips?
Planning or preparing my meals the day before is a valuable tip I learned from a colleague. This prevents the time allotted for lunch being turned into a solo Top Chef competition. I am more intentional about taking mindful breaks throughout the day. Therefore, all meals are enjoyed at the dining room table and away from computer or television screens.
When times are tough, gratitude is an integral part of keeping balanced. What are the things you are grateful for?
I am grateful that I and loved ones have access to opportunities to secure our physical health and mental wellbeing. Data from the U.S. clearly indicates that COVID-19 is disproportionately infecting and killing members of Black and other racialized communities at an alarming rate. Numerous systemic barriers leaves segments of these groups more vulnerable to illnesses and therefore susceptible to the wrath of the pandemic.
Sending and receiving love right now is important. How are you expressing your love for the people in your life?
I show love for the people in my life by staying connected and encouraging them to stay safe and informed. I have also started sewing masks with vibrant fabrics to ensure friends and family ae fashionable once rules on physical distancing are relaxed.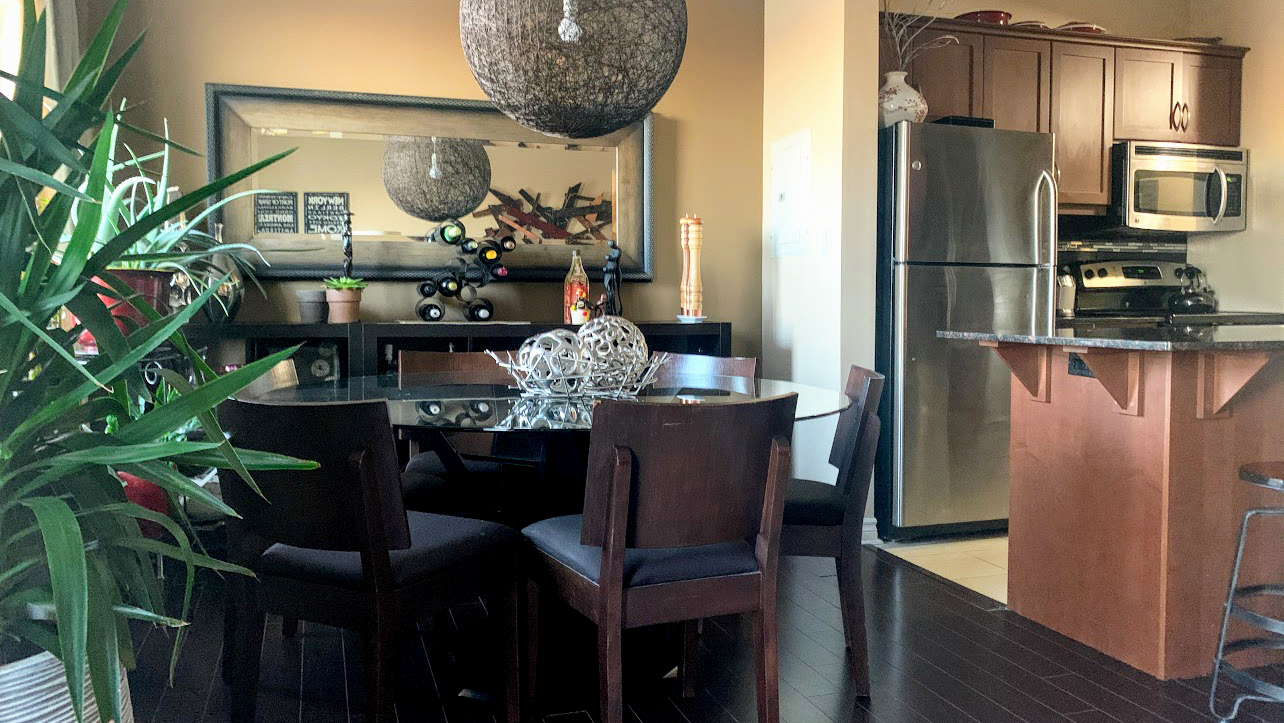 ––
*Are you working from home? Want to share your WFH space, routine, or coping mechanism? We'd love to hear from you.