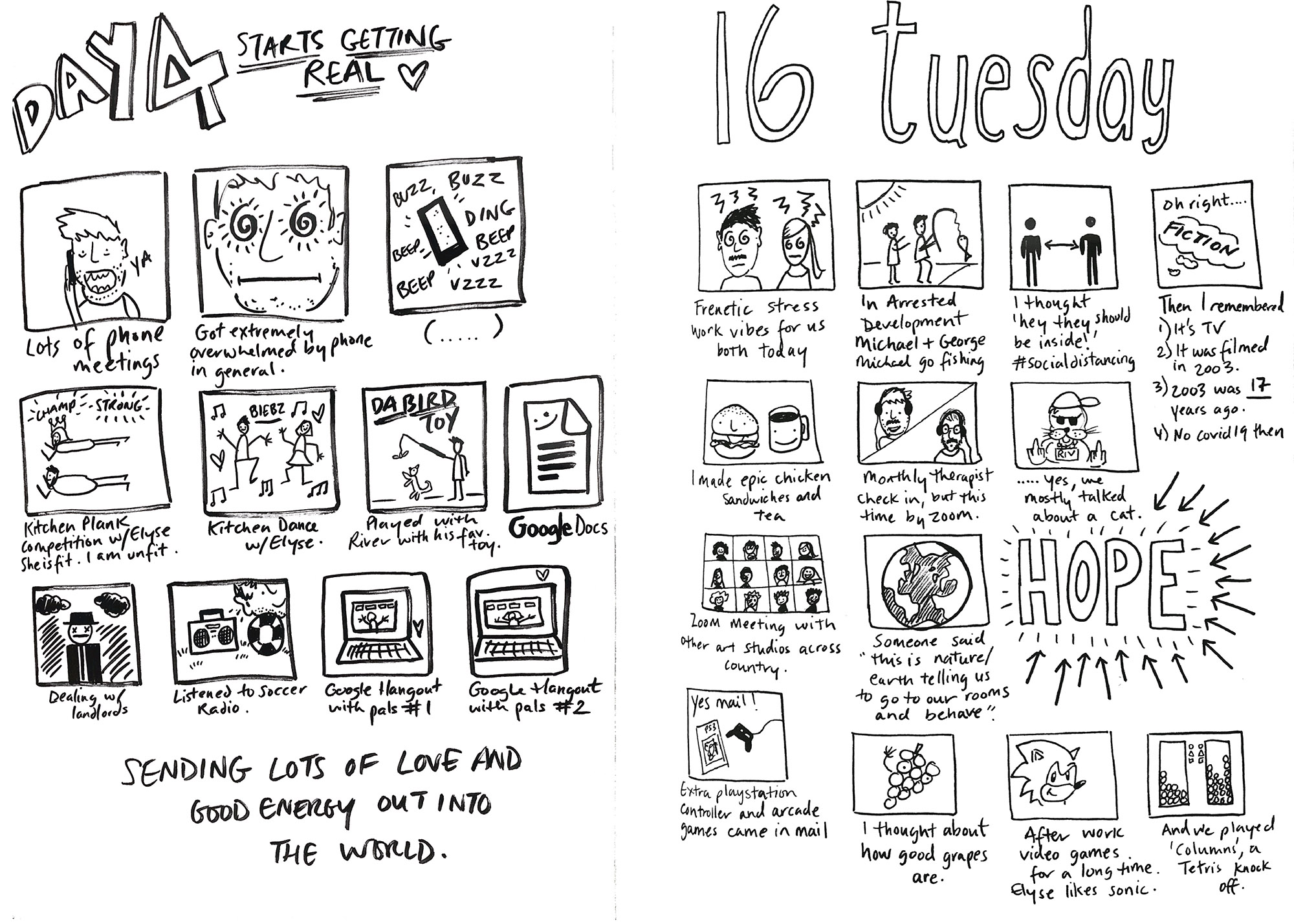 As individuals and organizations take on proper physical distancing measures due to the COVID-19 pandemic, many of us have found ourselves spending more time at home for many reasons. What was once a common place to eat, sleep, and unwind, our homes also double as remote workspaces for those of us that have the option of working from home. With this significant change, we need to adapt to become more flexible with how we use our homes. We're asking people in our community to share their work from home (WFH) spaces, routines, and coping mechanisms.
Name
What is your profession?
Artist and designer
Tell us about your workspace.
My work from home space is the kitchen table (sometimes the couch, sometimes the bed) in our Parkdale apartment. I miss my studio!
What are some important aspects of your WFH space?
Sticking to regular work hours, and taking lots of walks.
Do you have a WFH routine or tips?
It's been so fun completing this daily COVID-19 comic to journal my experience, and try to share a bit of levity and humour about the situation we're all going through. Follow along!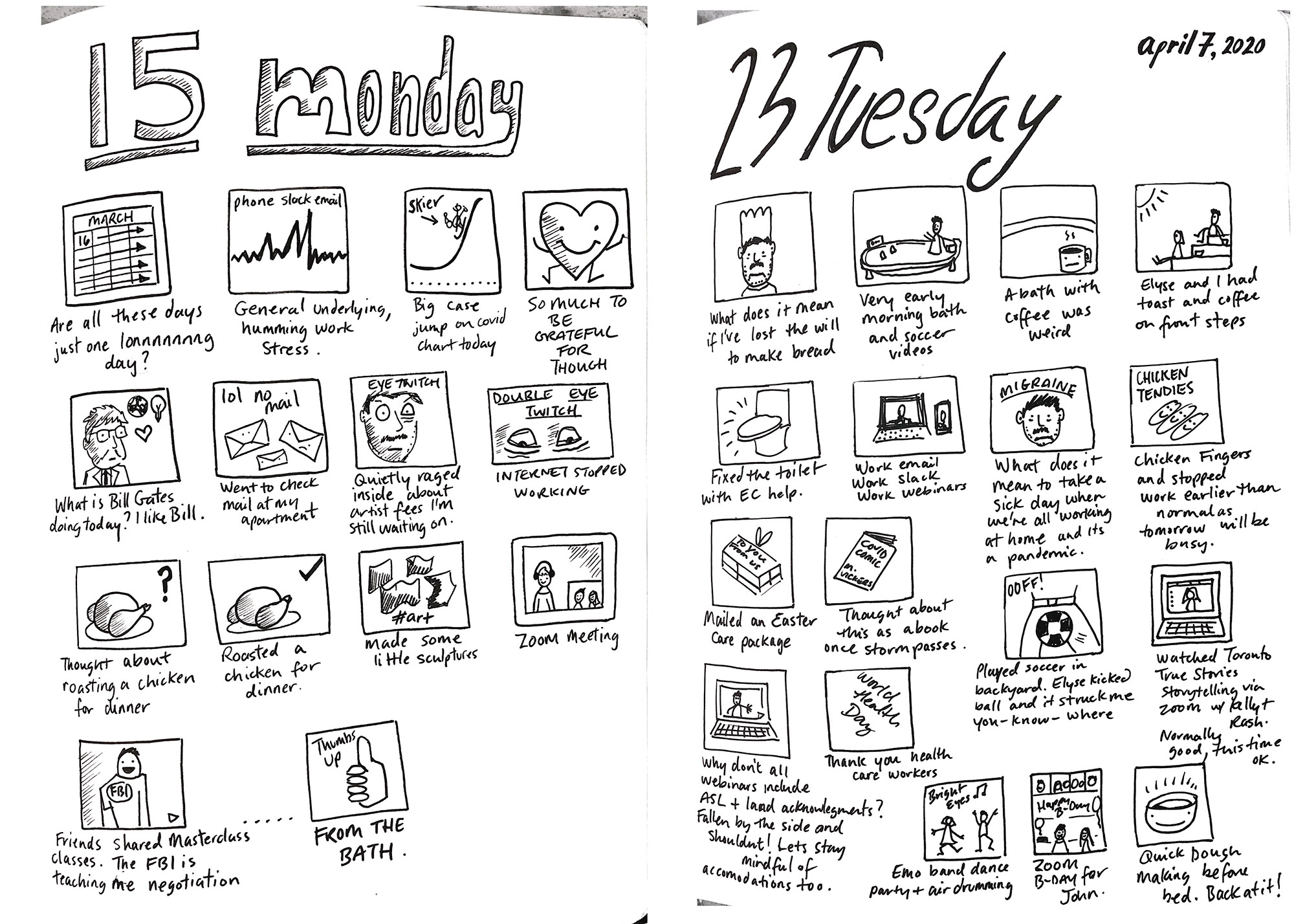 Do you have any WFH coping tips?
Taking small creative breaks, and being kind to yourself.
When times are tough, gratitude is an integral part of keeping balanced. What are the things you are grateful for?
My health, and all of the gifts around me that are so often taken for granted.
Sending and receiving love right now is important. How are you expressing your love for the people in your life?
Telling them more often than ever. I'm also buying a lot of tulips.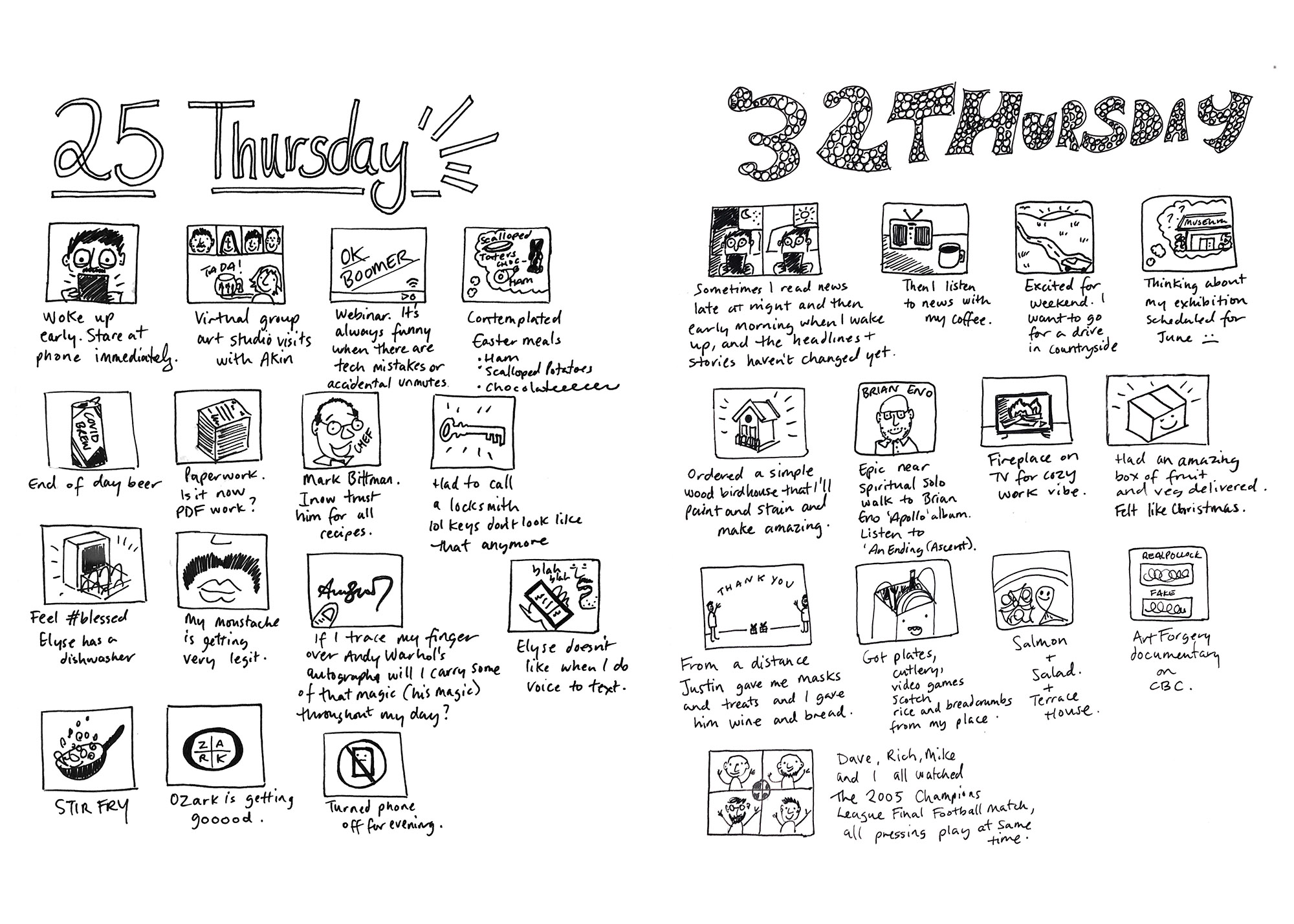 ––
*Are you working from home? Want to share your WFH space, routine, or coping mechanism? We'd love to hear from you.