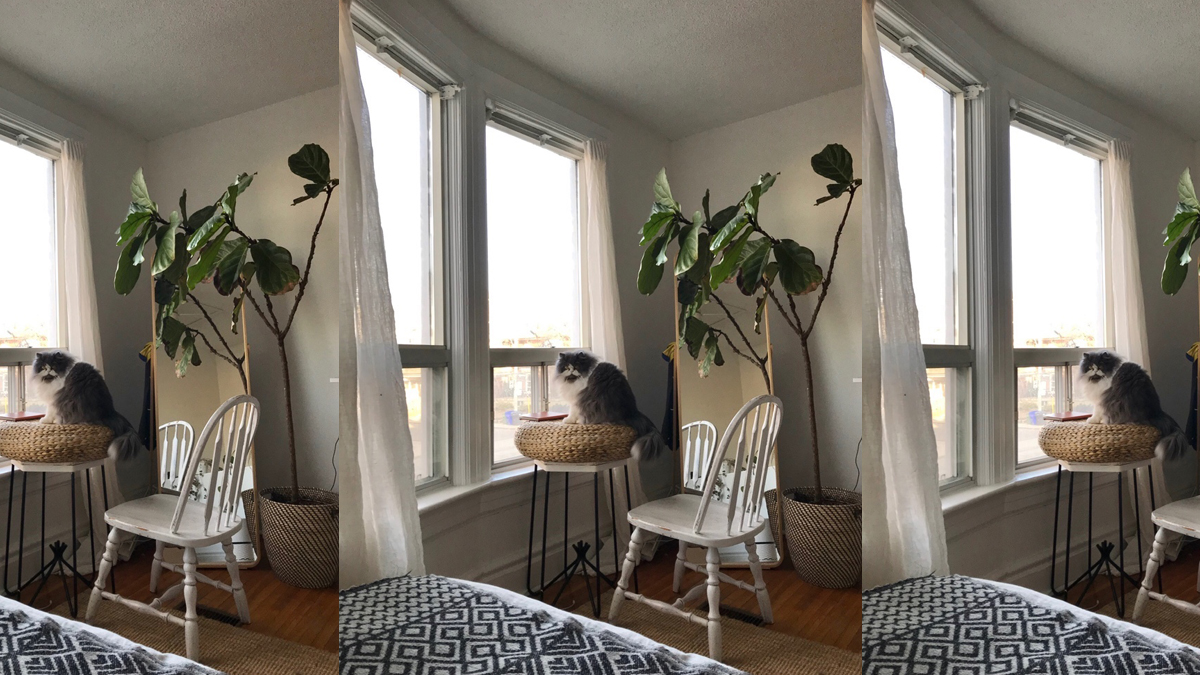 As individuals and organizations take on proper physical distancing measures due to the COVID-19 pandemic, many of us have found ourselves spending more time at home for many reasons. What was once a common place to eat, sleep, and unwind, our homes also double as remote workspaces for those of us that have the option of working from home. With this significant change, we need to adapt to become more flexible with how we use our homes. We're asking people in our community to share their work from home (WFH) spaces, routines, and coping mechanisms. 
Name
Naomi Nachmani
What is your profession?
Brand Marketing Manager at Kotn
Tell us about your workspace.
I live in a small two-storey apartment in a house, with no designated office space, so I definitely spend my day moving around from the kitchen table to the patio (when nice), but spend most of my time at a nook we created in the bedroom windows. We propped an ottoman on top of an old bedside table to reach the right height and size—it's definitely scrappy but it's comfortable, and has a great view!
What are some important aspects of your WFH space?
I love having natural light around me, so it's important to be near a window while I'm working.       
Do you have a WFH routine or tips?
I've tried to maintain my routine as best as possible, fitting in a walk most days before and after work to get outside and separate the day! 
Do you have any WFH coping tips?
Get out for a walk before and after work, make your lunches ahead of time like you would at the office, and try to keep your space clean and uncluttered!
When times are tough, gratitude is an integral part of keeping balanced. What are the things you are grateful for?
Having this time has made me really appreciate my home more, and the wonderful afternoon light that I usually missed when at the office. And I get to spend all day with my partner and cat! 
Sending and receiving love right now is important. How are you expressing your love for the people in your life?
Trying my best to keep in touch and check in on my friends and family.
––
*Are you working from home? Want to share your WFH space, routine, or coping mechanism? We'd love to hear from you.