Accountable Space in Design
DesignTO projectevent: talk online
On Wednesday, September 30, 2020, Nicole Bernhardt moderated a dialogue on equity, accountability and design. This panel was comprised of 4 exceptional designers whose work reflects a shared commitment to centering communities who have been traditionally marginalized or neglected. Together, they engaged the audience through a discussion about inclusive design, representation, ownership and social practice. Additionally, this discussion will assist all of us in reckoning with how we are implicated in the historical and ongoing processes of colonialization, white supremacy and displacement. We need to think critically about how these processes inform our relationship to the spaces we design and inhabit.
This panel emerges from DesignTO's ongoing commitment to cultivating accountable space and providing a multidisciplinary forum for creative thinking and making.
Event Recording
About the Speakers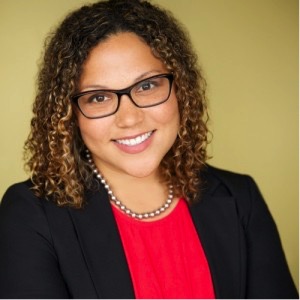 Nicole Bernhardt (Moderator) is an experienced facilitator, trainer, investigator and mediator who has worked for over 15 years in the fields of equity, anti-racism and human rights. She has developed and delivered multiple customized workshops on anti-racism/anti-oppression, racial profiling, and critical pedagogy for organizations within the public, private, non-profit and educational sectors. In addition to her professional activities, she is currently completing a PhD at York University, conducting research into the efficacy of systemic equity-driven change efforts within the framework of human rights. She has worked as an investigator with the Ontario Human Rights Commission and as a senior policy analyst for the Anti-Racism Directorate. Nicole has led equity-driven organizational change projects within the Ontario Public Service, and has prepared anti-oppression based reports and recommendations to various institutions, including community organizations, universities and unions. Nicole was the lead author of the Ontario Public Service Anti-Racism Policy and an expert panelist on racialization and the workplace for Lancaster House. Nicole has taught courses on Canadian public policy at York University and Ryerson University and provided guest lectures on Critical Race Theory at multiple universities throughout Ontario. Nicole has published on anti-racism, critical pedagogy and positionality.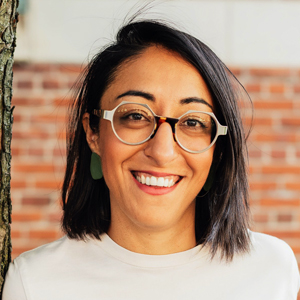 Zahra Ebrahim is a public interest designer and strategist, focused on shifting power to people who are typically underrepresented in institutions and systems. Her work has focused on deep, community-led approaches to policy, infrastructure and service design. She is a co-founder of Monumental, an organization focused on supporting an equitable recovery that builds fair and just cities and institutions. She is an Executive Advisor to Deloitte on Cities and Design, and a senior advisor to political and public interest initiatives across the country. Prior to this role, she built and led Doblin Canada (Deloitte's Human-Centred Design practice), focusing on engaging diverse sets of stakeholders to use human-centred design to address complex organizational and industry challenges, largely focused on public sector and civic innovation. Prior to Doblin, Zahra led one of Canada's first social design studios, working with communities to co-design towards better social outcomes and leading some of Canada's most ambitious participatory infrastructure and policy programs. Zahra has taught at OCADU, MoMA, and currently teaches at the University of Toronto Scarborough. She has served on the boards of Jane's Walk, St. Stephen's Community House, Toronto Biennial of Art, Canadian Urban Institute, and is currently the Chair of the Board of Directors for Park People. She serves as an advisor for a range of organizations including the Toronto Public Library, Progress Toronto, and Code for Canada. She was recently named Next City's Vanguard "40 under 40 Civic Leader," Ascend Canada's Mentor of the Year, one of "Tomorrow's Titans" in Toronto Life, and one of WXN's Top 100 Women in Canadian Business.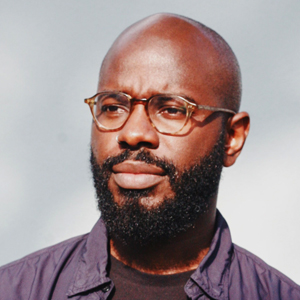 Nu Goteh is a multi-disciplinary creative, designer, and educator who works in audio, visual and written mediums. He is the co-founder of the strategy and design studio, Room for Magic, and co-founder and creative director of partner publication, Deem Journal, and an adjunct professor at Parsons School of Design. Nu's practice is informed by his love for counter/subculture(s), his background as a Liberian-born refugee, and a lifelong dedication to building platforms that enable communities to engage in shared experiences. Holding a Master of Science in Strategic Design and Management from Parsons School of Design, Nu is focused on the capabilities of design-thinking and investing in ideas that solve more significant social problems as a means of elevating the well-being of others. Based in Los Angeles, he has helped brands such as Headspace, Sonos and Sesame Street improve upon the way people experience culture, community and social capital. With an inherent understanding of the elements needed to build community platforms, Nu brings over a decade of branding, research, strategic development, ideation and production to creating equitable change to the way communities are being represented.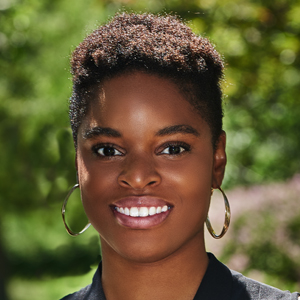 Shannon Holness MES (Pl.) consistently seeks to bridge and leverage the diverse skill sets gained from years in customer service, front-of-line community work and facilitation to her career in urban planning. She has been privileged to facilitate dialogue, design charrettes and workshops with diverse communities. Shannon is a candidate member of the Ontario Professional Planners Institution and has been a guest lecturer at institutions of higher learning such as the University of Toronto and her alma mater York University.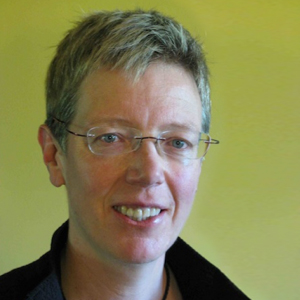 Jutta Treviranus is the Director of the Inclusive Design Research Centre (IDRC) and professor at OCAD University in Toronto. Formerly the Adaptive Technology Resource Centre, the IDRC conducts proactive research and development in the inclusive design of emerging information and communication technology and practices. Jutta also heads the Inclusive Design Institute, a multi-university regional centre of expertise on inclusive design, and Co-Director of Raising the Floor International. She also established and directs an innovative graduate program in inclusive design. Jutta has led many international multi-partner research networks that have created broadly implemented technical innovations that support inclusion. These include the Fluid Project, Fluid Engage, CulturAll, Stretch, FLOE and many others. Jutta and her team have pioneered personalization as an approach to accessibility in the digital domain. She has played a leading role in developing accessibility legislation, standards and specifications internationally, including WAI ATAG, IMS AccessForAll, ISO 24751, and AODA Information and Communication.
Accessibility
Who should visitors contact with questions regarding accessibility?