DesignTO Tours: The Drake Modern Wing
DesignTO projectevent: tour in-person
Join DesignTO for an immersive evening at The Drake Hotel's Modern Wing, the expansion to their flagship location on Toronto's Queen Street West that opened in 2022. Discover the Modern Wing Lobby and Rooftop Terrace Suite guided by Drake Hotel Creative Director Joyce Lo, who led the expansion with local creatives Diamond Schmitt Architects, John Tong of +tongtong, and international studio DesignAgency, alongside art curation by Ashley Mulvihill. Together the group developed a meaningful vision that embodies a deep connection to the neighbourhood and the city. Learn how layers of history blend with modernity, making the Modern Wing a testament to Toronto's architectural evolution.
After the tour, guests are invited to socialize in the Modern Wing Lobby with fellow design enthusiasts and the Drake Hotel and DesignTO teams.
Speaker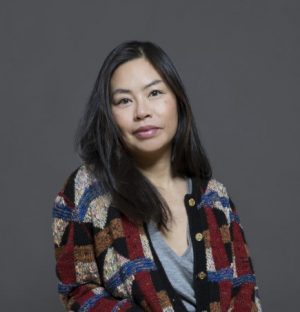 Joyce Lo is Creative Director for Drake Hotel Properties, a Canadian hospitality brand and hub for unique and diverse experiences through art, culture, expression and genuine hospitality. She co-founded the Drake General Store in 2008, joining the property team in 2018. Here, she helped bring the Modern Wing hotel expansion to life with her eye for interiors, instinct to layer and commitment to collaboration. Deeply curious, Joyce feels most inspired when she is pulling together works from all corners of the creative field, mixing them up in unexpected ways and sharing them with others. She is an avid collector with an eye for the pretty, the odd and the overlooked.
Acknowledgements
Accessibility
Who should visitors contact with questions regarding accessibility?
Is this venue accessible by wheelchair or similar mobility devices? This includes access to washrooms and all aspects of programming/events.
Yes
Can people get to the venue using accessible transit?
Yes