DesignTO Tours: Wellington Destructor
DesignTO projectevent: tour in-person
The Wellington Destructor is a purpose-built garbage incinerator in downtown Toronto which is poised for transformation into a new community hub. This tour and talk of the Destructor explores design approaches to existing buildings and sites through the lens of culture and sustainability, such as adaptive reuse, repurposing as reimagining, and establishing programmes for existing structures and sites. 
The event will begin with an outdoor tour around the exterior of the Destructor, followed by gathering indoors where SvN Principal Sam Dufaux will provide a history of the site and project. Public interest designer and strategist Zahra Ebrahim and artist and creative placemaker Christina Zeidler will join Sam for a discussion about creative and sustainable city building.
A certificate for 1.5 hours of OAA ConEd will be issued to registered attendees who request it with their RSVP for the event and attend the event.
Please dress warmly for the outdoor portion of this event. 
Speakers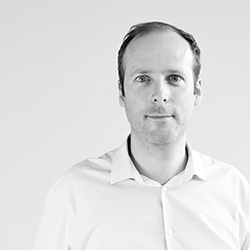 Sam Dufaux is a Principal at SvN. He leads key firm projects and research across all scales with a focus on the integration of architecture, landscape and ecological systems for a post-carbon world. He received a Master of Architecture from Columbia University in New York after earning his Bachelor of Architecture degree in Switzerland, where he is a licensed architect. Sam is currently an Assistant Professor, Teaching Stream at the John H. Daniels Faculty of Architecture, Landscape, and Design at the University of Toronto, and has taught at Columbia University.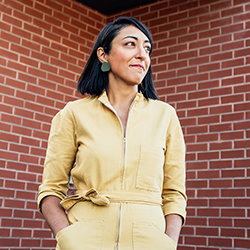 Zahra Ebrahim is a public interest designer and strategist, focused on shifting power to people who are underrepresented in decision-making processes. Her work has focused on participatory and community-led approaches to policy, infrastructure, and service design. Prior to Monumental, she built and led Doblin Canada (Deloitte's Human-Centred Design practice), focusing on engaging diverse sets of stakeholders to use human-centred design to address complex organizational and industry challenges. Zahra also led one of Canada's first social design studios, working with communities to co-design towards better social outcomes and leading some of Canada's most ambitious participatory infrastructure and policy programs. Zahra has taught at OCAD U and MoMA, and is currently an Adjunct Professor and Urbanist-in-Residence at the University of Toronto. She is the Board Chair for Park People, and a board member for the Canadian Urban Institute and the Toronto Arts Council.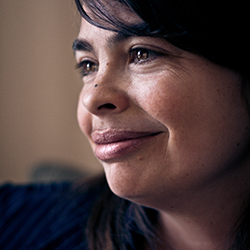 Christina Zeidler is an artist interested in the creative possibilities of deep collaboration. Her mediums include film, music, photography, painting, activism, entrepreneurship and creative space making. She has over thirty film and video titles in circulation, releasing her first feature film in 2015. She founded and was creative director of the Gladstone Hotel in Toronto from 2003-2020, engaging in creative space-making for artists, queers and BIPOC through the unique lens of a functioning full-service hotel. Through the hotel her mark on the exhibitions landscape of Toronto had the distinct signature of centering the presence of the artist and exploring intersectional conversations.
---
'DesignTO Tours: Wellington Destructor' is organized by DesignTO, and supported by TAS, with media partner AZURE Magazine.
DesignTO brings people together to design a better future, one that is more sustainable, just, and joyful. We curate exhibitions, presentations and educational programming to increase the public's knowledge and appreciation of design, and hope to embolden all Canadians to participate in making a future where people and planet are thriving again.creative space making
Participants
Sam Dufaux, Zahra Ebrahim, Christina Zeidler
Accessibility
Who should visitors contact with questions regarding accessibility?
Can people get to the venue using accessible transit?
Yes