Holding Up History: Panel Talk
DesignTO projectevent: talk online
'Holding Up History' is a two-part program exploring the influence of façadism as an architectural and conceptual strategy for bringing elements from the past into the future. Through a panel talk and self-guided tour, the influence of façadism in the city's built environment will be discussed.
The City of Toronto is grounded in a rich history and exciting stories. A lot of its history is held in the structures and monuments that form its built environment. As the city develops, a recurring discussion remains: How might these heritage structures be preserved? A conservation strategy that architects and developers have turned to is "façadism." As a concept, façadism exists in various forms throughout the city. The practice involves incorporating elements of existing structures in the process of innovating new forms. While the palimpsest approach results in the creation of interesting structures, the question remains: How effective is façadism at paying respect to Toronto's history?
Four experts from architecture, heritage conservation, design education and film will engage in a multifaceted conversation exploring how heritage is currently defined and designated in the city. Moderated by DesignTO Programs Assistant adé abegunde, the discussion also delves into ways in which heritage preservation strategies can be used to remember the past without hindering future development.
'Holding Up History' is organized by DesignTO and supported by the Ontario Association of Architects.
A certificate for 1 hour of OAA ConEd will be issued to registered attendees who request it with their RSVP for the event and attend the event.
SPEAKERS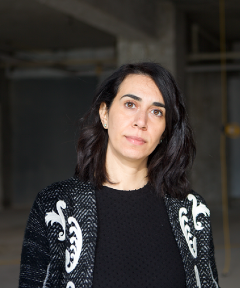 Ria Al-Ameen is a Project Manager at Giaimo with a decade of experience in architectural design. She has worked on several architecture and heritage conservation projects, from concept design through construction administration. Her current projects include The Oculus, 211 Yonge Street, Sunday School Lofts, and dozens of multi-unit residential refurbishment projects across Ontario. Her interest in blurring the boundaries between theory, visual arts, and architectural design continues to influence her work and bring a valuable perspective to her professional practice.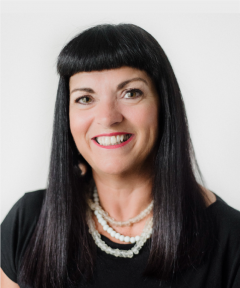 Suzanne Kavanagh is the Chair of the Development Committee of the St. Lawrence Neighbourhood Association (SLNA). In 1996, she moved to Toronto and quickly became involved in efforts to get the St. Lawrence Neighbourhood designated as a Heritage Conservation District. Suzanne is a founding member of Friends of the Foundry, a past President of SLNA, and currently chairs the Heritage Committee.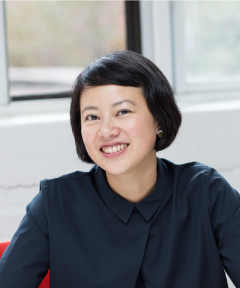 Wei-Han Vivian Lee is a registered architect in the U.S. and Canada, and Director of the Master of Architecture program at the University of Toronto Daniels Faculty. As founding partner of the interdisciplinary studio LAMAS, Vivian brings to the studio her research on the role of craft in the age of digital architecture as related to issues of craft, labour, vernacular traditions, and professional practice.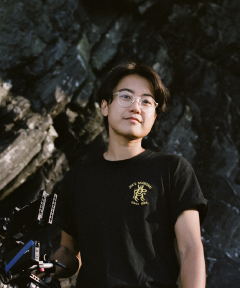 Lulu Wei is a Toronto-based director and cinematographer, who holds a Master of Fine Arts in Documentary Media from X University. Their work explores themes of space making, cultural identity and queerness. Lulu's debut feature documentary 'There's No Place Like This Place, Anyplace' premiered at the Hot Docs Canadian International Documentary Festival in 2020 and won a Rogers Audience Award. The CBC broadcast version of the film was nominated for Best Directing and Best Writing at the 2021 Canadian Screen Awards.
Participants
Ria Al-Ameen, Suzanne Kavanagh, Vivian Lee, ​​Lulu Wei
Accessibility
Who should visitors contact with questions regarding accessibility?