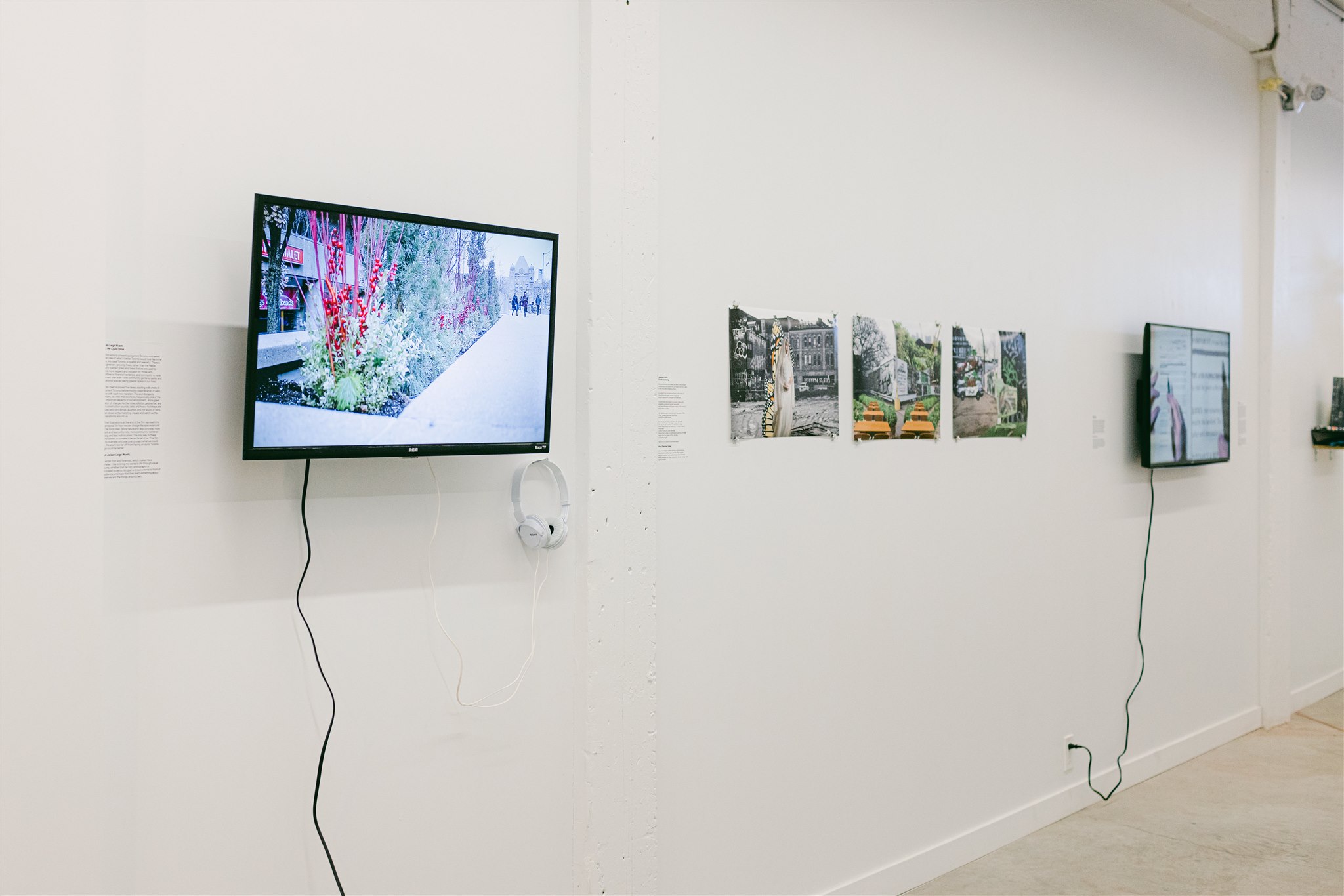 Application Deadline
Tuesday, October 17, 2023 by 11:59pm ET
With insight gained from the 'Unpacking Creative Practice' workshop series, youth are invited to apply to show their work in a group exhibition, curated by DesignTO and JAYU. This exhibition will be featured as part of the 14th annual DesignTO Festival, January 19-28, 2024, held at Collision Gallery in downtown Toronto.
All participants in the 2023-24 DesignTO Youth program are invited to apply. But note that only a selection of applications will be accepted and that participation in the workshop series does not guarantee your participation in the exhibition.
This program encourages the use of any visual art or design form for the group exhibition, which could be a new work/project or an existing one that hasn't been shown yet.
All submissions must include the following:
A description of the project or work (max. 300 words);
Consider the following questions in writing your description: What is your project about? Why did you make this? Are there any notable sources of inspiration? Is this art/design work part of a series or is it a standalone project? What is it made of? Does the material have a significance? What size is it?

Short bio on you and/or your creative practice (max. 150 words);

1-3 images of the project or work (max. 1MB per image); 

Video link(s) (if applicable); and

Your contact info.
Deadlines
Submissions are due Tuesday, October 17, 2023 by 11:59pm Eastern Time.