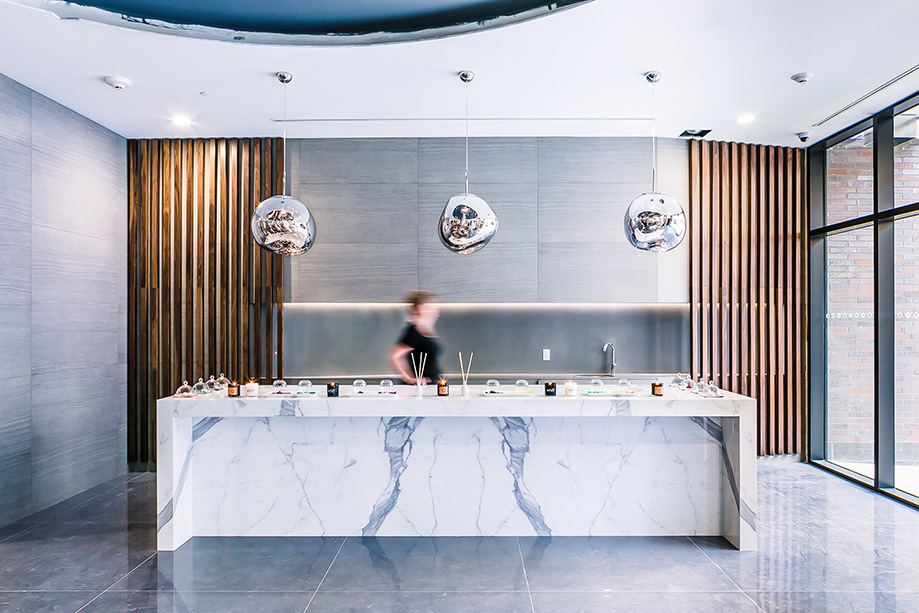 TO DO Festival Features is a shortlist of 10 events, exhibitions, and/or window installations selected by a jury. The criteria for selection is entirely up to each juror, while considering caliber of the work or event program, and appeal to a general public and specialist audience. This year's jurors include Corrie Jackson (RBC Art), Shaun Moore (MADE Design), and Claire Pijoulat (WantedDesign NYC).
Hosted by perfumer Tracy Pepe at Leslieville's Oben Flats, 'The Sniff Bar' was a popular pick for this year's TO DO Festival Features, having roused the juror's curiosity.
The Sniff Bar is an interactive scent installation that captures the art of scent design, and promises to unlock your mind and open your creativity well beyond your imagination. Learn how scent relates to colour, how cologne impacts design, and how both create the ultimate sensorial experience with Tracy Pepe, who has been scenting spaces for over twenty years.
The Bar will feature custom aromatic blends created exclusively by Pepe, who has also created a signature scent for the venue, Oben Flats. With eclectic, urban, and worldly design, the space is inspired by European living where privileged rentals are the norm.
"The experience of an environment is one which uses all our senses, consciously and unconsciously," said Corrie Jackson, Assistant Curator at RBC and Juror of TO DO's Festival Features. "This is a great way to develop an awareness of the responses a thoughtful approach to smell can illicit."
RSVP to experience The Sniff Bar by visiting the event listing here.