DesignTO Launch Party 2024
DesignTO projectevent: party in-person
Kick off the 14th DesignTO Festival at our official Launch Party! Mix and mingle at the event that brings Toronto's creative community together. As a fundraiser for the non-profit Festival, all proceeds will go to help achieve our purpose to bring people together to design a better future.
This year, our Launch Party is taking over Harbourfront Centre on Toronto's waterfront! Experience a one-night-only immersive multimedia installation by Toronto-based elsewhere Collective. Be the first to see 'Future Matters', a DesignTO-curated group exhibition in Gallery 235 featuring the work of nine local and international artists and designers. Explore three new exhibitions across site showcasing works in lighting, sculpture, glass, textiles, ceramics and more. Dance all night to music by DJs Fly Lady Di and Adeola.
Tickets
General Admission (until Jan 7, 2024): $20 + HST
Members get 10% off until Jan 7, 2024, with promo code
General Admission (Jan 8-19, 2024):  $30 + HST
This is a 19+ event. Please bring government-issued identification for access.
Cash bar (cash, debit, credit accepted).
About 'The Case at Harbourfront' by elsewhere Collective
'The Case at Harbourfront' is a multimedia installation that frames and reframes an unfolding dialogue in perpetual transformation. A tapestry of intersecting ribbons operate as screens to capture and fragment a two-channel broadcast in constant conversation, woven from personal videos, hand drawn animations and found footage. Assembled into a narrative pendulum that swings back and forth through cycles of harmony and dissonance, the entangled projections fuse with a soundscape built upon morphing voices that circle past each other, creating patterns of interference and synchronicity. As endings morph into beginnings and boundaries emerge and disappear, the case withholds and reveals the ever-shifting dimensions of the dialogue on display.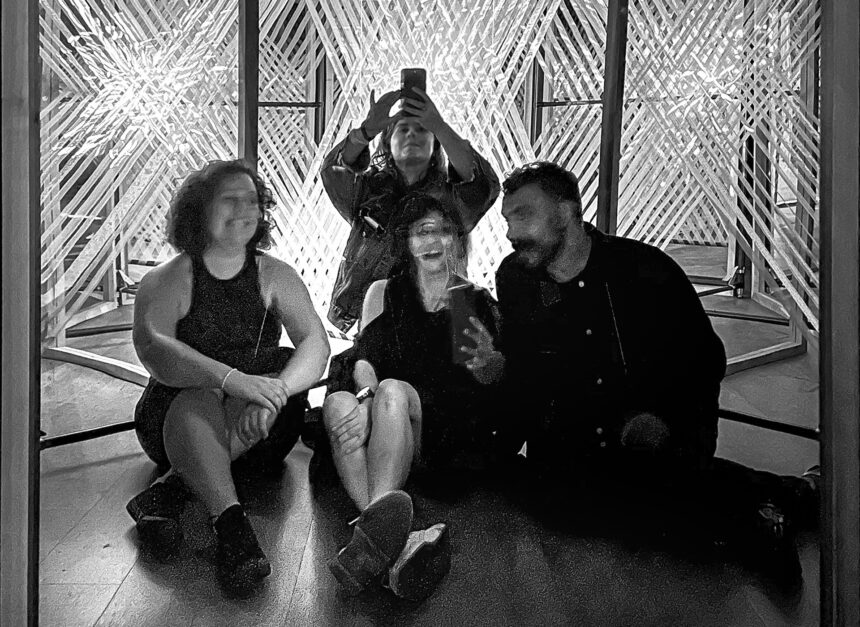 elsewhere is the ongoing collaboration of Katrina Jurjans, Nellie Jalalzadeh, Alexia Hovis and Mehdi Latifian. A Tkaronto/Toronto-based artist collective, elsewhere brings together independent practices in painting, film, installation and architecture to interrogate the intersections of space, image, narrative and emotion. Working materially through reflections of the built environment, interior and political landscapes and human perception, each work is approached as the temporary coming together of many different parts.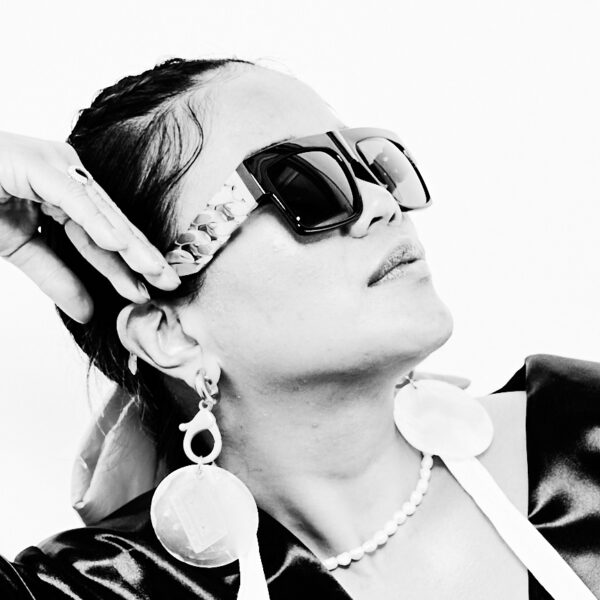 About Fly Lady Di
Fly Lady Di (Diana Reyes) is a Toronto-born renaissance woman known for her work as a painter, dancer and DJ active for twenty years. She has spun for Dior, Tiffany & Co., Twitter, Bastid's BBQ (Toronto), Jay-Z's D'Usse Cognac, Rihanna's Fenty, Toronto Maple Leafs and eBay to name a few. She credits most of her musical tastes to her dancing days in New York City's early 2000s where she rocked the industry and the underground House clubs. Di is an open format DJ, but claims golden era Hip-Hop and R&B as her specialty as well as Soulful House and Classic Dancehall.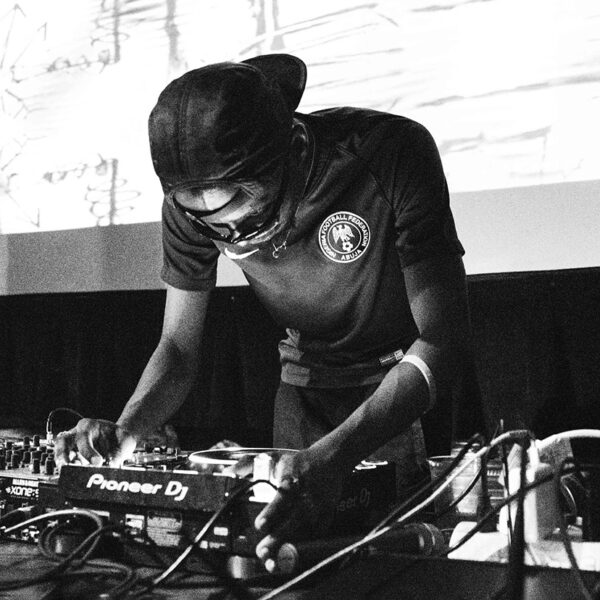 About Adeola
Adeola Abegunde is a Nigerian DJ based in Toronto. The foundation of his sound lies in the combination of various African sounds and influences from pop stars like Shakka, Labrinth, Lily Allen, and Juls. Thriving on blending mainstream hits with hidden gems, Adeola sculpts a transcendent journey. What sets his mixes apart is the seamless infusion of African sounds into diverse genres, guiding from heartfelt melodies to infectious beats. Creating an inclusive space where all feel embraced is Adeola's goal. Drawing from personal experiences with anxiety, he aims to forge genuine connections through music, fostering an environment where everyone discovers a sense of belonging within harmonies and rhythms.
About 'Future Matters'
'Future Matters' is a DesignTO-curated group exhibition featuring the work of nine local and international artists and designers exploring themes related to material expression, innovation, and environmental sustainability.
Featuring Yassine Ben Abdallah, Nada Al-Obaidi, Safaa Alnabelseya, Sonny Assu, Adrian Chiu, Morgan Possberg Denne, Julia Rose Sutherland, Cole Swanson, and Elaine Whittaker, this multidisciplinary exhibition includes a broad range of works in sculpture, video, installation, photography, and textiles to explore the intersection of traditional and futuristic materials and practices.
About Harbourfront Centre exhibitions
Harbourfront Centre presents 'ILLUMINATE', a series of exhibitions that will brighten up your January. 'Revisiting Sycorax', an installation by Charmaine Lurch, shines light on the unseen character Sycorax, the mother of Caliban, in Shakespeare's play 'The Tempest'. 'On Any Given Day II', curated by Melanie Egan, debuts four artists-in-residence and 'Everyday Lighting II', curated by Senior Designer-in-Residence Kate Tessier, will present works that incorporate delicate and bright illumination.
–––
The 'DesignTO Festival Launch Party' is organized by DesignTO in partnership with Harbourfront Centre, and supported by the Ontario Cultural Attractions Fund and Government of Ontario, with media partner AZURE Magazine.
DesignTO is a non-profit arts organization that brings people together to design a better future, one that is more sustainable, just, and joyful. We curate exhibitions, presentations and educational programming to increase the public's knowledge and appreciation of design.
Participants
elsewhere Collective, Fly Lady Di, Adeola
Accessibility
Who should visitors contact with questions regarding accessibility?
Is this venue accessible by wheelchair or similar mobility devices? This includes access to washrooms and all aspects of programming/events.
For full details and and Access Guide, visit: https://harbourfrontcentre.com/accessibility
Are designated parking spots for persons with disabilities close to the entrance of the building?
Yes
Can people get to the venue using accessible transit?
Yes