DesignTO Symposium: Trash Talk
DesignTO projectevent: talk online
DesignTO's eighth annual symposium brings seven multidisciplinary experts together to address the problem of waste and waste management in the context of the global climate crisis. Speakers include Lauren Goodman, Norwin Anne, Noora Khezri (Mad arkitekter), JP King, Mitchell May and Stephanie Mah (Giaimo), and Kirsty Robertson (Centre for Sustainable Curating at Western University), covering inclusive zero-carbon exhibitions, radical reuse of building materials, food and textile waste, discard culture, place-based design, cultural heritage, degrowth and other thought-provoking topics.
The free symposium runs online over two days: Wednesday, January 25 and Thursday, January 26, 2023, from 6-8pm each day.
MC24: How to Change Everything. Practically everything we do today needs to change. We are still doing most things as if we own nature and have unlimited resources. We work as if waste is not a problem. We treat nature like a pantry and a toilet. We think short term, party like there's no tomorrow, and pass the check to future generations. We dump problems we can't solve into places we can't see. And many of our solutions create more problems than they correct.

– Bruce Mau
The trajectory of the climate crisis will be determined by the future of waste management. How we deal with waste touches all levels of society, from an individual's reusable coffee cup, to regional wastewater treatment, to the international waste trade. As individuals, we make near-constant decisions about waste⁠ – both consciously and subconsciously⁠ – from product purchases, to modes of transit, to waste sorting, to diet practices. To "flatten the curve" on the climate crisis we will need a wide-range of innovative waste management strategies.
As a fundamentally generative practice, design is inextricable from waste. In every discipline, designers aim to innovate and develop new buildings, products, ideas and methods. What is to be done with all of this "stuff"? Increasingly designers are being called on to consider the full lifecycle of a product or engage in waste-led design.
This symposium invites designers and thinkers to explore design responses to the problem of waste management. How do we design for carbon neutrality, or even carbon negativity? How are designers responsible for the environmental impact of their designs? How can we transform our relationship with waste and begin to see it as a valuable resource? Can concepts like "embodied carbon" – which is monitored, studied, and regulated in the building industry – be implemented in other industries? How can we move public awareness beyond the "reduce, reuse, recycle" slogan, first popularized in the 1970s, to a more urgent call to action?
'Trash Talk' is organized by DesignTO and supported by Teknion, EQ Bank, and the Brookfield Sustainability Institute, with media partner AZURE Magazine.
DesignTO brings people together to design a better future, one that is more sustainable, just, and joyful. We curate exhibitions, presentations and educational programming to increase the public's knowledge and appreciation of design, and hope to embolden all Canadians to participate in making a future where people and planet are thriving again.
Schedule
Session 1: Wednesday, January 25, 6-8pm
3 short films by JP King
JP King
Norwin Anne
Kirsty Robertson, Centre for Sustainable Curating, Western University
Session 2: Thursday, January 26, 6-8pm
Noora Khezri, Mad arkitekter
Lauren Goodman
Mitchell May, Giaimo
Stephanie Mah, Giaimo
A video recording of the symposium will be available to all ticket holders after the live event.
Speakers & Topics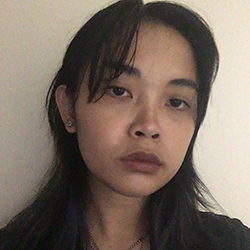 Norwin Anne | Talking Textiles
Globally, 80% of discarded clothing/textiles end up in landfills turning into toxic waste sites or are sent for incineration. Textile recycling can't solve overproduction since the fashion industry relies on planned obsolescence which influences a throwaway lifestyle, meanwhile hyper-consumerism enables this cycle that relies on exporting textile waste overseas instead of first managing it. Notably, these overseas countries have developed innovative solutions to deal with our waste that we should learn from. How might we redefine the concept of waste? Norwin will discuss the need to build closed loop systems through local community-based programs that promote a culture of reuse and repair.
Norwin Anne is a Filipinx multidisciplinary artist/designer, (re)maker and eco-culture communicator. They studied Fashion Techniques and Design at George Brown College with a waste conscious approach and slow fashion mentality – focusing on textile waste which evolved into learning about waste generally and its environmental impact. They want to continue developing their ideas and merge their knowledge of fashion with other subjects by visually translating complex topics through culture jamming. They also host a community event called 'From Here to Wear', an initiative which aims to manage local "textile waste" to divert it from landfills through swaps and repairs.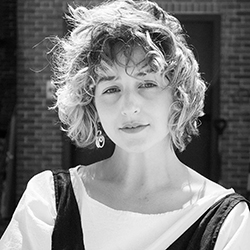 Lauren Goodman | This Trash is Someone Else's Problem
This talk explores the principles of place-based design, which advocates for a localized model of production and centralizes undervalued resources. Underpinned by practices of listening and gratitude, this talk outlines Goodman's design practice, which is driven by non-exploitative design solutions that foreground local communities and reduce environmental harm. Based on her experiences producing sculptural furniture from discarded objects internationally in Providence, Rhode Island, Eindhoven, Netherlands, and Monson, Maine, Goodman will describe the ways she combines principles of sustainability, fine craft and high design while offering an alternative to dominant design systems characterized by extraction and mass production.
Lauren Goodman is a designer whose work responds materially and conceptually to the local environments in which she works. She develops pieces from foraged materials and discarded objects while engaging in research surrounding a site's particular industrial and consumerist histories. Through process she creates unique upcycled works that draws attention to the potential of local waste. In 2022, Goodman received an AZ Design Award, DesignTO Juror's Choice Award and Wallpaper Design Award for Material Innovation. Her work has been exhibited at Dutch Design Week, NYCxDesign and Milan Design Week, as well as by galleries in the US, Canada and the UK.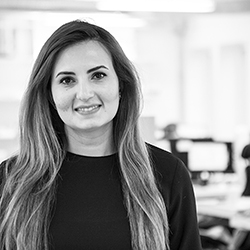 Noora Khezri, Mad arkitekter | KA13 Case Study
KA13 is a groundbreaking project with reuse as the overarching goal. Located in central Oslo, Norway, a modest 1950s office building has been preserved instead of demolished and redeveloped with a new 8-story extension using approximately 80% reused building materials. The field of reuse is largely about systems, regulations, and factors outside architecture itself. Despite several challenges Mad has achieved results which few thought were possible, thus paving the way for others to follow as they strive to lead the construction industry towards a more sustainable future.
Noora Khezri has a master's degree in Sustainable Architecture and works as an architect and environmental advisor at Norwegian studio Mad arkitekter. She has over ten years of experience and a diverse project portfolio, working with all stages of the design process – from feasibility studies to detailed design. With expertise in this subject matter, Noora is passionate about reuse/circular economy and working with the development and rehabilitation of existing buildings. Noora is the lead project architect for the ground breaking project KA13, which implemented the reuse of building materials on a large scale.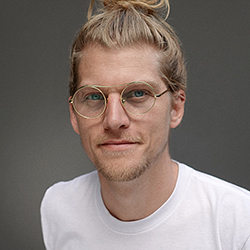 JP King | Discard Culture
'Discard Culture' is a series of short experimental video essays exploring waste as a world-shaping force. These films blend original, stock, and archival footage with traditional and digital animation techniques, explanatory motion graphics, and typography to share new perspectives on the phenomenon of waste within a linear economy. Segments explore the construction of disposable identities, compulsive hoarding, individual and social responsibility, the rights of matter, efforts of containment and the consequences of contamination.
An accompanying live presentation will offer broad philosophical foundations for how to think about waste in today's world and how artists, designers, and educators might respond to the challenges of a global consumer society that turns resources into waste faster than waste can be turned back into resources. With this in mind, King asks, how might we recognize the creation of waste as a core part of a capitalist belief system that is actively shaping culture, products, and relationships, alongside the built and natural environments? Focused on the relationship between humans and the materials they waste, this talk seeks to answer the question of how waste shapes the world.
JP King is an award-winning media artist, storyteller, and learning experience designer. His practice is focused on waste matter and its making, wellbeing, and the more-than-human world. His work takes form at the intersection of print publishing, experimental video, sound, and educational programming. Alongside Sean Martindale, King helped pilot the City of Toronto's Solid Waste Management Artist-in-Residence program in 2018. His client list includes Fast Company, and Oxford University Press, and his products have been featured in the MoMA Design Store. He currently lives in Toronto and teaches at the University of Toronto in the Daniels Faculty of Architecture, Landscape and Design.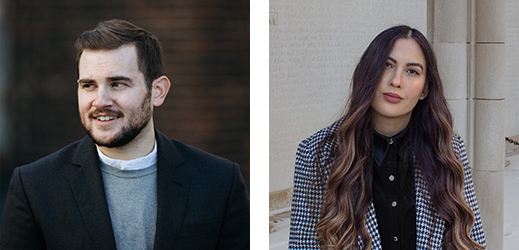 Mitchell May and Stephanie Mah, Giaimo | Best Before
Demolition of buildings has significant negative impacts – from creating unnecessary waste in a climate crisis to erasing the cultural and social stories that are embedded into a place. And yet, many people see buildings as easily disposable. On top of this, the "best before" of a building is almost always premature – a reflection of neglect and a lack of imagination. This talk explores the revitalization and transformation of two buildings, 21 Dundas Square and The Oculus, and investigates how the diverse value of the existing can extend the life of a building in a sustainable and resilient way.
Mitchell May, OAA, CAHP, is an Associate and architect at Giaimo, a Toronto-based architecture firm that integrates design and heritage conservation. Stephanie Mah, CAHP, is the Creative Director at Giaimo, as well as the current President of Architectural Conservancy of Ontario's Toronto Branch. Founded in 2015, Giaimo specializes in developing contextual and creative solutions within existing buildings, such as through adaptive reuse, renovations, revitalizations, and merging new architecture with old buildings. Their current projects and research focus on how cultural heritage and placemaking initiatives, building restoration, and deconstruction, material salvage and reuse can be applied in Ontario to help build more socially sustainable and environmentally resilient communities.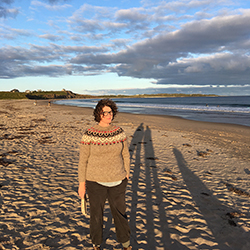 Kirsty Robertson, Centre for Sustainable Curating, Western University | Plastic Heart
This talk considers 'Plastic Heart: Surface the Whole Way Through', an exhibition curated by the Synthetic Collective for the Art Museum at the University of Toronto (2021). 'Plastic Heart' was an experimental exhibition that examined plastic as art material, cultural object, geologic process, petrochemical product, and a synthetic substance fully entangled with the human body. At its heart was a premise that an exhibition addressing pollution, waste, or climate crisis must do more than acknowledge its environmental footprint and must take active steps to mitigate impact beyond purchasing carbon offsets. This talk discusses the processes of working towards a zero-carbon exhibition.
Kirsty Robertson is a Professor of Contemporary Art and Director of Museum and Curatorial Studies at Western University where she also directs the Centre for Sustainable Curating. Robertson has published widely on activism, visual culture and museums culminating in her book 'Tear Gas Epiphanies: Protest, Museums, Culture' (McGill-Queen's University Press, 2019). Her new work focuses on small and micro-collections that repurpose traditional museum formats for critical and politically radical projects. In addition, Robertson is a founding member of the Synthetic Collective, a group of artists, scientists and cultural researchers working on plastics pollution in the Great Lakes Region and project co-lead on A Museum for Future Fossils, an ongoing "vernacular museum" that responds curatorially to the ecological crisis.
Related Events
Free documentary film screening January 24: Taste the Waste
Free tour and talk January 21: DesignTO Tours: Wellington Destructor
Participants
Norwin Anne, Lauren Goodman, Noora Khezri (Mad arkitekter), JP King, Mitchell May and Stephanie Mah (Giaimo), Kirsty Robertson
Accessibility
Who should visitors contact with questions regarding accessibility?
For projects with auditory components (e.g. talks, film screenings, tours), will there be sign-language interpretation, captioning, and/or live audio description?
Live captioning