The Archive, the Glyph and the City
DesignTO projectevent: talk online
A celebration of the DesignTO Awards presented by Herman Miller
The DesignTO Awards recognize design excellence at the DesignTO Festival, an annual festival that celebrates design as a multidisciplinary form of creative thinking and making. Featuring the work of hundreds of designers each year, the Festival showcases locally made furniture, lighting, products, graphic and experiential design, interiors and architecture, accessories, ceramics, and more.
Presented by DesignTO and Herman Miller, this 3-part event celebrates the DesignTO Awards and its 2020 awardees through a deeper dive into 3 distinct projects and practices.
1. The Archive
Take a virtual visit to the Herman Miller Archives and learn how the company uses its history to inform the present, and future. Amy Auscherman, Head of Archives and Brand Heritage at Herman Miller, will share ways the corporate archive is used—from product development to brand marketing—and how designers like Charles and Ray Eames and Alexander Girard documented their own design processes.
2. The Glyph
Join designer Mia Cinelli and arts manager Anahita Azrahimi for a conversation about Mia's typographic work that won Best in Festival for New Work at the DesignTO Festival earlier this year. They will discuss Mia's hybrid practice, speculative design, and designing experience, as well as the process of creating Mia's glyphs (letterform symbols) that capture human emotions and gestures.
3. The City
Hear from Ana Rita Morais, Chair of Design at George Brown College, and Institute without Boundaries graduate Samira Matan about the exhibition 'Playroom.TO: Towards an Ethical Smart City', Juror's Choice for Community Wellbeing. Playroom.TO showcased the students' research insights and scenarios on Ethical Smart Cities, allowing visitors to learn how an Ethical Smart City develops with values, technology and challenges, while also giving them an opportunity to give input on how they think Toronto's major challenges should be solved.
–––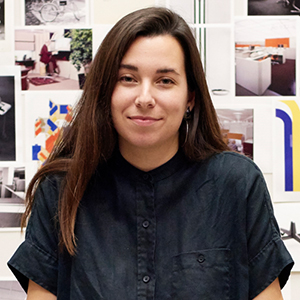 Amy Auscherman is Head of Archives and Brand Heritage at Herman Miller, Inc. She has led the company's design archive and served as an editor for WHY Magazine since 2014. Amy co-edited the monograph 'Herman Miller: A Way of Living' published by Phaidon Press in 2019. She shares her design research on Instagram as @acid_free.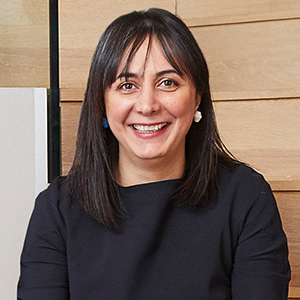 Anahita Azrahimi is a seasoned arts manager and an arts maker. Bringing artists and audiences together to nurture the joy of engaging with art has been the core of her arts management work for the past 15 years. Currently, she is the Executive and Creative Director of Toronto Outdoor Art Fair (TOAF), Canada's leading outdoor art fair. Anahita has experience working with a diverse range of organizations and artists in contemporary dance, theatre and visual arts such as Creative Trust, Theatre Direct and Dancemakers, to name a few. She sits on the advisory board of the Arts Management program at Centennial College and the WeeFestival of Arts and Culture for Early Years. She has served on the board of Modern Times Stage Company, the steering committee of Cultural Pluralism in the Arts and numerous juries including Dora Mavor Moore Awards – Dance section, Ontario Arts Council, Craft Ontario and DesignTO.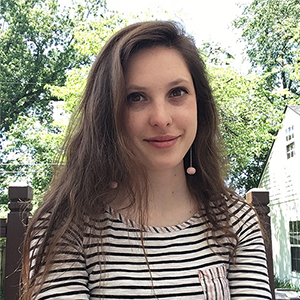 Mia Cinelli is an Assistant Professor of Art Studio and Digital Design at the University of Kentucky. Her practice encompasses an eclectic span of investigations, including conceptual products, sculptures, installations, garments and graphics, ranging from poetic to pragmatic. As a designer of experiences, interactions and dialogues, her works have been exhibited nationally and internationally. Recently, her typographic works have been acknowledged with the Best in Festival for New Work award at the DesignTO Festival (2020), a Graphis Silver award for original typeface design (2018), a Society of Typographic Arts "STA 100" award (2019), and a Communication Arts Typography award (2020). She has presented at TypeCon in 2019 and at TEDx UofM in 2016. With an inquiry-driven practice, she is passionate about—and continually excited by—the possibilities of visual communication and human-centered design.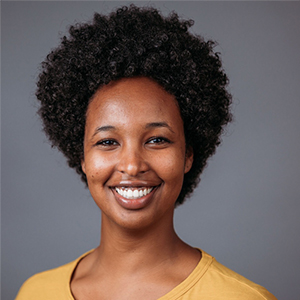 Samira Matan is a Canadian-born East African UX Researcher based in Toronto. Her interdisciplinary background in sociocultural anthropology, health sciences and design strategy has allowed her to work on projects in ethical and responsible tourism, mental health, media broadcasting, civic technology, nutrition and smart cities. She's conducted research in Madagascar, Tanzania, Germany and Canada. Currently, she works as a UX Researcher at the Canadian Broadcasting Corporation on their over-the-top (OTT) media platforms. As a human-centered practitioner, Samira is committed to using design and research to help solve complex challenges.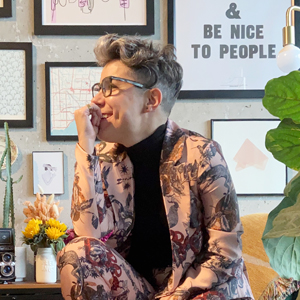 Ana Rita Morais is a Toronto-based academic, educator and administrator. She is Chair of the School of Design at George Brown College, and holds a doctorate from the Communication and Culture program at Ryerson University. She has devoted much of her academic career to investigating mobile media, including her SSHRC-funded research-creation doctoral project, me-dérive: toronto—an augmented reality counter-archive of Toronto's historical urban environment. Ana Rita is Principal Investigator on a multi-year NSERC-funded project in partnership with Sunnybrook Health Sciences Centre, a member of the HXOUSE programming team, and a director on the board for The ArQuives.
Acknowledgements
Accessibility
Who should visitors contact with questions regarding accessibility?