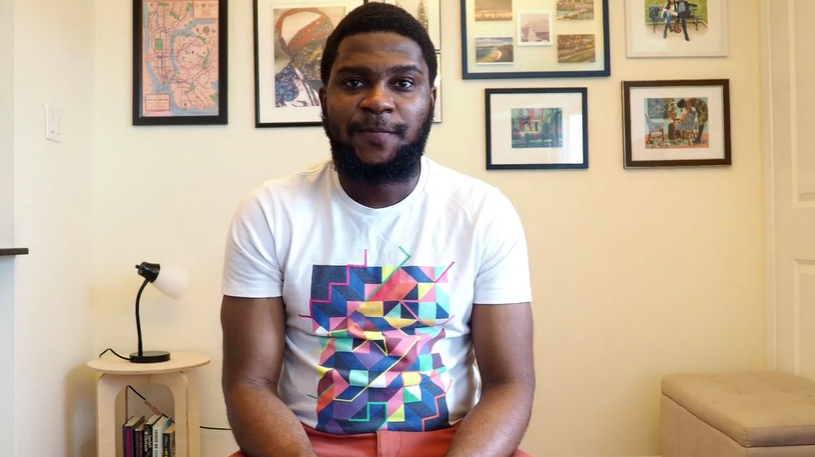 Chuma Asuzu shares his inspirations, thoughts on everyday beauty, and the process of producing and selling the design he exhibited at the 2023 DesignTO Festival.
How would you describe your profession and your practice?
I like to say that I'm a design engineer because I came to design with an engineering background, so I'm still kind of learning about my sensibility towards design. My practice is a slow one, maybe designing about five products a year, and only about two get to a fully built prototype. I design products for everyday life.
Has your work changed over the course of your career?
For a long time, I looked for design jobs as a way to build my design career but I've never really gotten that dream job. So now, I design products as a creative outlet. I still have a day job, and I'm pursuing a PhD, but I'd love to keep growing into a designer of niche products.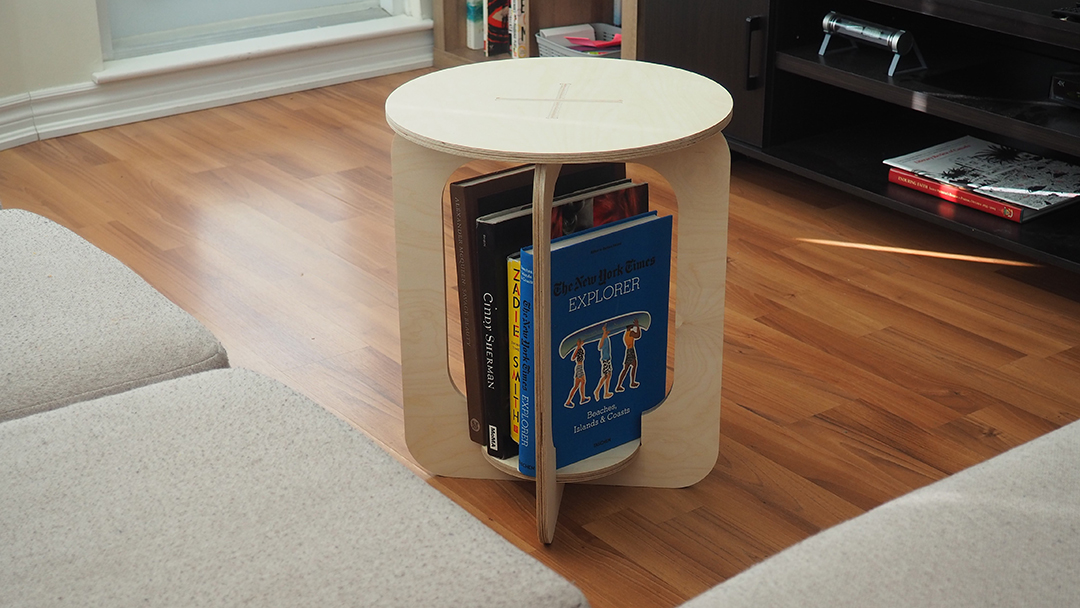 Is your work inspired by anything in particular? What turns you on creatively?
I'm inspired by beauty, everyday beauty. There's some kind of beauty that comes from careful consideration of things, like the number of swirls on an ice cream cone or when people match the colour of their shoes to their belt. I'm also inspired by art, when you think that it all starts from someone with a blank canvas in search of some kind of result yet unknown.
Which designers or artists inspire you and why?
Michael Graves for form. Jasper Van Loenen for technology. Ayah Bdeir for impact. Karim Rashid for output. Rene Magritte for whimsy.
What was the name of your DesignTO Festival installation and what did attendees experience?
I had a window installation called 'Nọrọ: Sit & Stay'. It was an installation of a stool with inbuilt storage that I designed over the last few years. People could take a look at the stool as they walked by, there were also images of the stool storing different items like records and books. Over the course of the exhibition, I was also changing the setup of the stool in the window.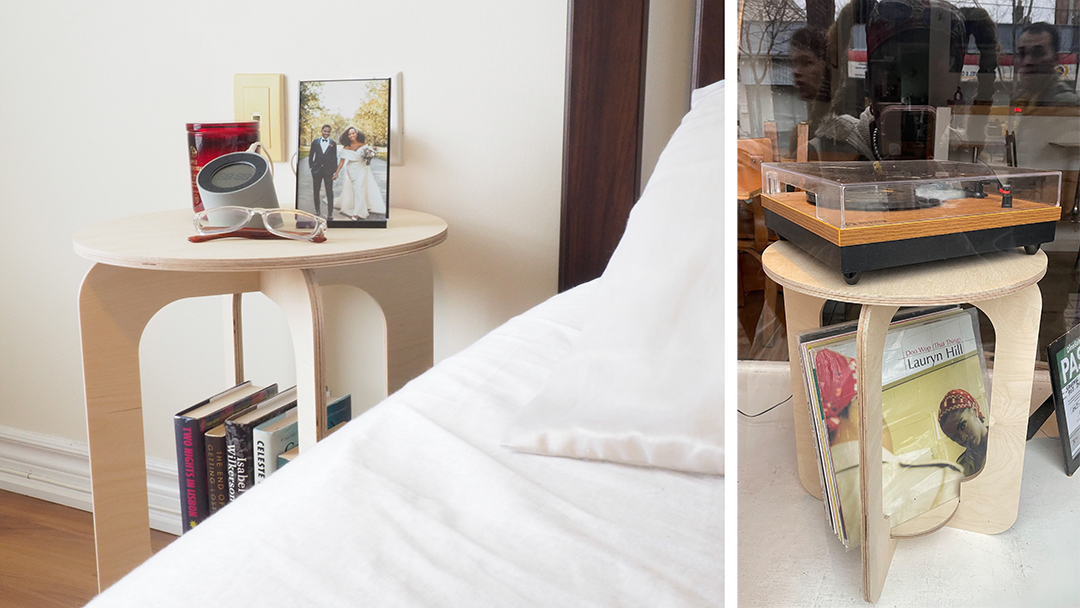 Do you have any memories from past DesignTO Festivals you want to share?
Before this year's Festival, I attended two in the past. A memorable event was in 2020, right before the pandemic, when I attended 'Light/Room', an exhibition by Rostami Atash in the East End. It was a show put on by a couple who are architects to show the light fixtures they designed. It was a very intimate show and I enjoyed it very much.
Lastly, what random fact about yourself would you like to share with the DesignTO community?
While the stool was on display as part of the DesignTO Festival, I also launched a Kickstarter campaign to fund the production of the stool. It was a successful campaign, thanks to the Festival and BlogTO who caught wind of it and wrote an article about the stool and the window installation. I'm now producing and selling the stool, which is a huge milestone for me!
Interested in purchasing your own Nọrọ Stool? Visit Chuma Asuzu's website at, chuma.design.
---
Want to show your work at the 2024 DesignTO Festival? Visit our How to Participate in the 2024 DesignTO Festival page for more information.