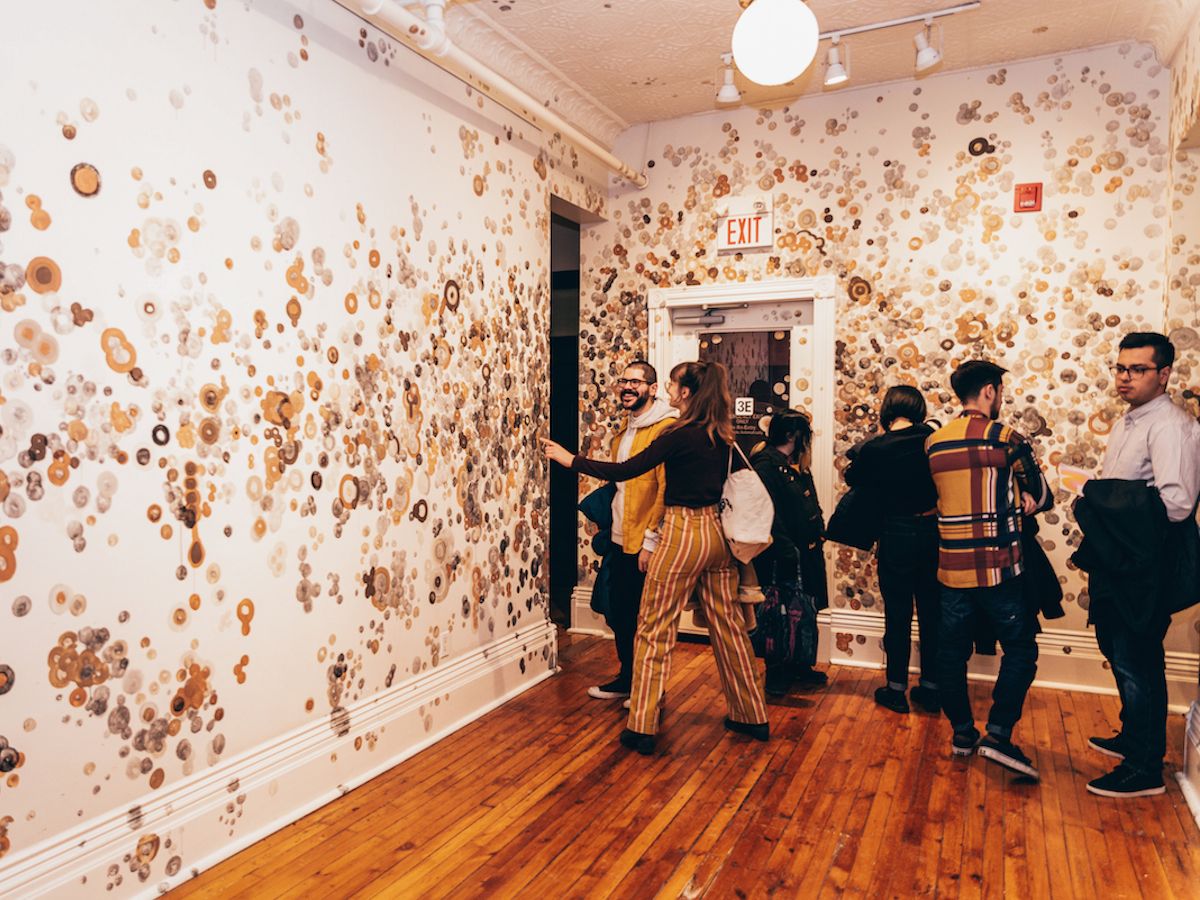 Welcome to What to do Daily, where we let you know what's happening during Festival Week.
See the full Festival Schedule for more events, exhibitions, and window installations.
Events + Receptions
Fri, Jan 17, 4–5pm
Metro Toronto Convention Centre, South Building, 222 Bremner Boulevard
Tickets: varies, see microspec.com/reg/IDS2020
Fri, Jan 17, 7pm–12am
Berkeley Church, 315 Queen Street East
Tickets: $20 online, $23 at the door, Free for DesignTO Members, bit.ly/DesignTO20Launch
Glassblowing Studio Tour and Demonstration
Various dates & times. 
Playing With Fire, Artscape Wychwood Barns, 601 Christie Street, Studio 252
RSVP: bit.ly/2LlwhzV
Installation by Erika Verhagen
Fri, Jan 17 – Wed, Jan 22
Xpace Cultural Centre, 303 Lansdowne Avenue, #2
Reception: Fri, Jan 17, 7–10pm
Tue, Jan 14 – Mon, Jan 27
Grab-a-Slice Gallery, 222 Lansdowne Avenue
Reception: Fri, Jan 17, 6pm–9pm
Talk: Sat, Jan 25, 2–4pm
Fri, Jan 17 – Sun, Jan 26
Mjölk, 2959 Dundas Street West
Reception: Fri, Jan 17, 7–9pm
RSVP: [email protected]
New Auction Presents Thrush Holmes: This is Some Louvre Shit
Reception
Fri, Jan 17, 8pm–1am
East Room, 50 Carroll Street
RSVP: [email protected]
Exhibitions
Window Installations