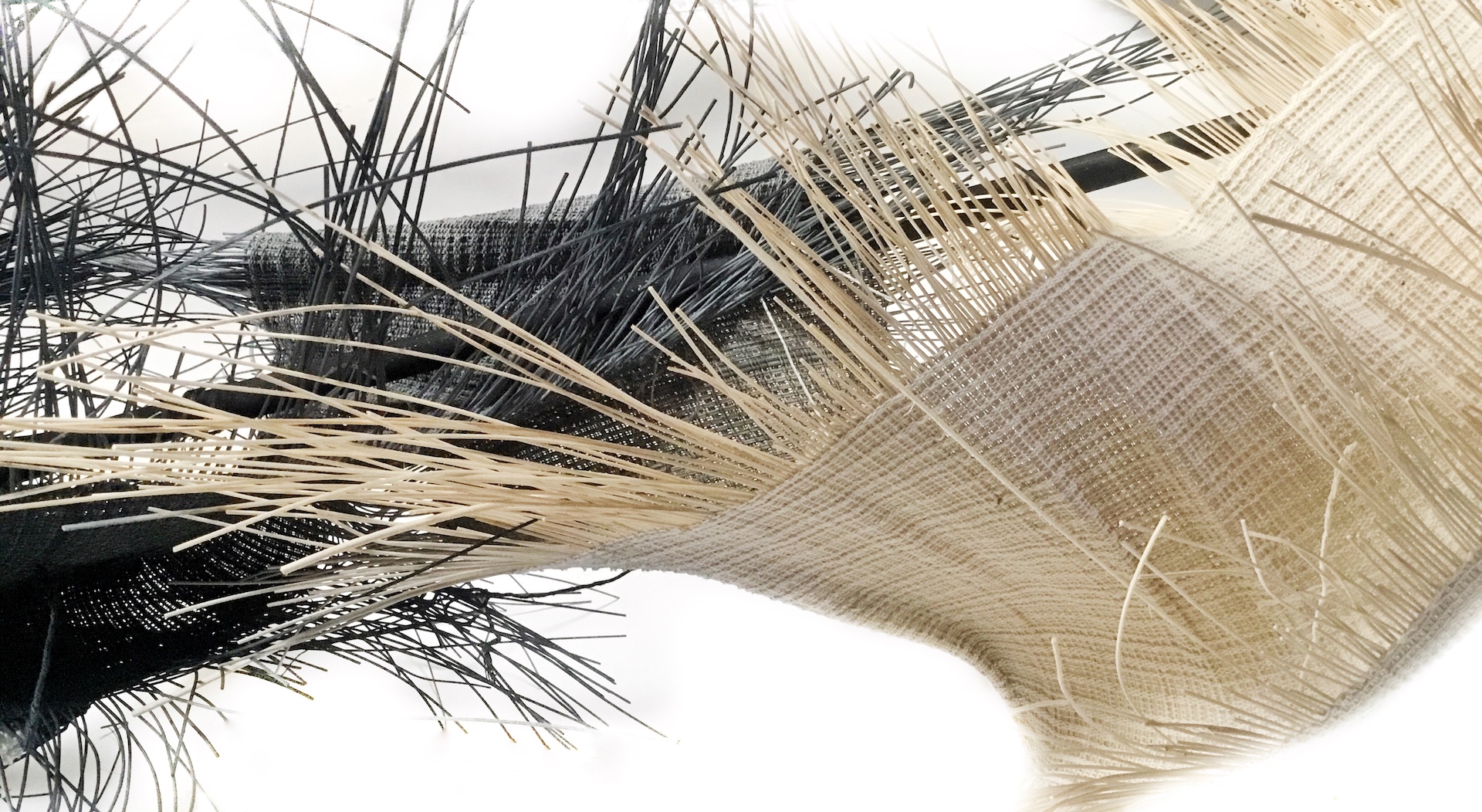 While the 2023 DesignTO Festival has exhibitions, events and installations across the city of Toronto, you'll notice there are areas with higher concentrations of Festival programming popping up.
Here are three neighbourhoods where you can experience multiple projects within walking distance of each other. (Click on the map icon in the Festival Schedule to explore yourself.)
King East Design District
Jan 20 – Jan 29
bulthaup Toronto, 280 King Street East, Suite 100
In collaboration with Carl Hansen & Søn, bulthaup Toronto will be exhibiting a special installation exploring new designs by Danish masters Hans J. Wegner and Vilhelm Lauritzen, and the visionary contemporary designer Rikke Frost.
Jan 20 – Jan 29
Aquavato's future showroom, 158 Front Street, Unit 110 (west side of Sherbourne, north of Front)
Jan 27 – Mar 13
Relative Space, 330 King Street East
'digitalSTRUCTURES: Data and Urban Strategies of the Civic Future' engages with digital property and data infrastructures, and explores new modes and impacts of data collection affecting architecture, urban infrastructure, and supply chains.
Jan 20 – 29
Bulthaup Toronto, 280 King Street East
'Octet Truss w/ Snake' by Jamie Wolfond Studio is a fluffy geometric structure which describes the process used to create it.
Jan 27 | 6–9PM
Various venues along King Street East
Join DesignTO for a celebration of design and community across the King East Design District (KEDD)! Structured as a roaming neighbourhood party anchored by four Party Hubs, the KEDD Party is a must-attend bash, bringing together hundreds of designers and design-lovers.
Jan 20 – Jan 31
Daltile | Mohawk Group, 160 King Street East
Fibre-based sculptures by Charlotte Blake created during the pandemic explore the effect of external influences on the process of making art while isolating. This partial exhibition includes collaborative pieces with lighting designer Kate Tessier.
Jan 26 | 6–8PM
BMD Studio, 340 King Street East, Suite 500
Join the BMD team for a hands-on, computer-free, cut-and-paste workshop for designers, visual thinkers, diagrammers and doodlers. Participate in a data visualization hackathon where we turn complex climate-related statements into visuals.
Jan 27 | 6–9PM
EQ3, 222 King Street East
Working toward breaking the cycle of disposable design, join us on January 27th in our EQ3 King Street East showroom for a cocktail reception, window installation preview, and panel discussion on mindful manufacturing across a variety of design disciplines.
Jan 20–Jan 29
Beauchamp Art Gallery, 167 King Street East, Toronto
As one of the most prevalent genres of visual art, portraiture has been explored by most artists throughout history. Beauchamp Gallery presents a curated collection of portraiture and figurative works including a variety of styles.
Jan 23 – Jan 27
Cambria Gallery, 91 Parliament Street
An exhibition of paintings by Toller Cranston in partnership with the Toller Cranston Estate and his exclusive gallery representative Donna Child Fine Art, Toronto.
Jan 25 | 5:30–8PM
Cambria Gallery, 91 Parliament Street
This event will touch on what this means for Detroit and the sustainability aspects of sourcing regional talent, materials and products. The conversation will open up discussions about shared experiences and the benefits of working between two creative capitals.
Yonge & St. Clair Neighbourhood

Jan 28 | 2–3PM
St. Clair Centre, 2 St. Clair Avenue East (Enter from Yonge Street, just north of St. Clair Avenue, beside the Loblaws)
This walking tour invites you to take a closer look at three installations on display in the Yonge + St. Clair neighbourhood, with firsthand insight from the artists and designers behind the projects.
Jan 20 – Jan 29
40 St Clair Avenue West, Toronto
'Divining (A Long Story V)' is a new evolution in Lauren Pirie's series of illuminated soft-sculptural installations. This rendition intertwines around column structures of 40 St. Clair West, considering our inherent interconnection and thirst for communion with the more-than-human-natural world.
Jan 20 – Jan 29
30 St. Clair Avenue West, Toronto
'ILLUMINESCENT' draws people to come in, escape the quotidian and contemplate the ephemeral on their journey through the lobby. The fluidity of the form invites people to interact with it, igniting a sense of wonder within visitors.
12 St. Clair Avenue East, Toronto
Northern Radiance' is a parametric art installation by Asli Alin in which both mirrored and iridescent colour effect surfaces are combined. The installation invites viewers to move around and explore it from different angles, stimulating their curiosity and active engagement.
Jan 26–Feb 05
95 St. Clair Avenue West, Toronto
This installation pivots and highlights the anthropoid experience, celebrating the valuable platforms that act as a stage to create, expand, and scale these unique opportunities. Ultimately, it strives to offer a moment to step back and savour the present.
Jan 21 – Jan 29
2 St Clair Avenue West, Toronto
Conceived by the Northern Perú-based design studio D.A.R. Proyectos, the woven lamp installation glows from the material itself. Organic in form and mesmerizing to look at, the lamps reimagine what lighting can be while enabling indigenous Andean communities to preserve their heritage.
Jan 20 – Jan 29
GV&Co, 1206 Yonge Street, Toronto
Using large stainless steel spheres as beads and steel cable as thread, Waterloo-based artist Sharl G. Smith magnifies the art form of bead-stitching. This window installation is the first in Smith's new series of hand-woven steel sculptures.
Trinity Bellwoods Neighbourhood

Jan 15 – Jan 31
Hamers Coffee, 870 Dundas Street West, Toronto
'Cafe Curtains' invites viewers to rethink their definition of unusable materials through the transformation of coffee shop waste into hanging window panels. Used coffee bags, coffee filters and tea bags are stitched into decorative panels, turning trash into treasure.
Jan 20 – Jan 29
Sovereign State, 827 Dundas Street West, Toronto
Exploring the theme of 'alternative selves' in the context of womanhood, this ceramic vessel installation is a commentary on women's increasing role as our societal safety net amidst the past few years of global uncertainty.
Jan 20 – Jan 29
bookhou, 798 Dundas Street West, Toronto
'excerpts from the little table project' consists of several small tables made during the quiet times of the pandemic. 
Jan 08 – Jan 27
Dirty Laundry, 808 Dundas Street West, Toronto
'Exhaust' is an art installation exploring the idea of exhaustion through visuals, materiality and process. The work conceptualizes emotional burnout while representing resource depletion by using solely discarded and reclaimed materials.
Jan 21 – Jan 30
Comrags, 812 Dundas Street West, Toronto
Scott returns to present a new body of artworks, his third in the series. These limited series of artworks, made from leftover acrylic sheet materials from his earring production, explore ideas surrounding the duality of tradition and modernity.
Jan 20 – Jan 29
Worth Gallery, 830 Dundas Street West, Toronto
'Language Structures' is an interdisciplinary experiment testing the confluence of typography and architecture; examining thresholds of two and three dimensions; revealing structural potential of a communicative exoskeleton. Developed using algorithm aided design techniques, Paul Aloisi's sculptures propose letterforms as architectonic units.
Jan 20 – Jan 29
Saving Grace, 907 Dundas Street West, Toronto
How do you make rental apartments your own while retaining the ability to move at a moment's notice? Nọrọ is a stylish stool with inbuilt storage that can be assembled or dis-assembled in 15 seconds.
Jan 20 – Jan 29
Northern Belle, 913 Dundas Street West, Toronto
The Bar Stool is about the journey. It goes from a house to the cold sidewalks, to a warm cozy bar and maybe back in the streets again…Hopeful to find another home again. Constantly changing, but always moving forward.
Jan 29 | 2–3:30PM
Trinity Community Recreation Centre, 155 Crawford Street
'The Lifecycle of Objects' is a two-part event consisting of a relaxed exchange between Angela Cho, Hilary Arellano and Marcelline Siu, on the ways in which designed objects, like humans, experience the cycles of living and change.
Jan 20 – Jan 29
Milky's, 760 Dundas Street West, Toronto
An installation that explores indexical means of revealing invisible spaces. Body-like clay vessels, translucent layers, lights, shadows, a disappearing and appearing act — a scene of emptiness summoned, behind the proscenium arch of the window a play of proscenia.
Jan 20 – Jan 29
Capri Shoes, 820 Dundas Street West Toronto
In this first collaboration, 'What Was, Now Is', artists-designers Hilary Arellano and Holly Chang combine their multidisciplinary practices to dream up new terms for the life cycle of natural waste.
---
The 2023 DesignTO Festival runs January 20-29, 2023 at venues across Toronto. View the full Festival Schedule and start planning your Festival experience.